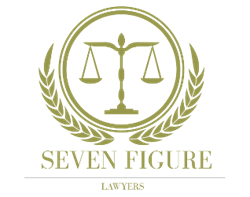 New Orleans, LA (PRWEB) January 28, 2014
Top Attorney Anthony Irpino has been awarded membership into Seven Figure Lawyers™. Seven Figure Lawyers™ is the definitive list of the legal industry's best attorneys. All attorneys on the list have won or settled a case for $1,000,000.00 or more.
Seven Figure Lawyers™ is excited to have such a great attorney join their List. A representative from the group said, "Anthony Irpino is one of the most skilled and experienced attorneys in the industry. We are proud to be able to call him a member."
For more information on Anthony Irpino you can visit his website at http://www.irpinolaw.com
For more information on Seven Figure Lawyers™ you can go to http://sevenfigurelawyers.com
Bio: Since 1996, when he founded Irpino Law Firm, Anthony Irpino has been a creative and energetic advocate of victim's rights in difficult and complex liability cases, helping to earn plaintiffs more than $350 million in settlements.
His fourteen years' experience working on behalf of plaintiffs have been focused on complex litigation in areas such as nursing home abuse, wrongful deaths, and Jones Act/Maritime law.
Anthony has a reputation as a leader in class action litigation, serving as class counsel for plaintiffs in more than forty (40) class action, multi-district litigation and mass joinder lawsuits involving pharmaceutical litigation, Hurricane Katrina, chemical releases, explosions, fires, contaminations and evacuations, among many others.
Devoted to Class Action: A Powerful Tool for Citizens against Corporate Interests
Because of his devotion to class action procedure, Anthony is an expert in strategic matters related to class actions and mass joinder cases. In most class actions he's been involved in, Anthony has served in leadership roles of leading discovery, obtaining class certification, initiating and overseeing the Proof of Claim Process, and trial work.
Anthony has been class counsel in five (5) class action cases that have been tried to judgment. Of particular note is a chemical leak case, in Re: New Orleans Train Car Leak and Fire Litigation, which resulted in a 3.35 billion dollar judgment. Additionally, in a train derailment and evacuation case, Mary Self, et al. v. Illinois Central Railroad, Anthony was co-lead trial attorney, arguing the case before a jury and winning a favorable judgment for his clients.