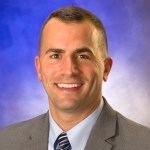 I am honored to be elected to this position.
Waltham, MA (PRWEB) December 05, 2013
The Massachusetts Association of Realtors® (MAR) announced the election of Anthony Lamacchia to its 2014 Board of Directors at the MAR Installation of Officers and Directors Dinner at Gillette Stadium December 3rd.
Anthony Lamacchia is co-broker and owner of McGeough Lamacchia Realty, a full service real estate company serving Massachusetts and Southern New Hampshire.
"I am honored to be elected to this position," says Lamacchia. "I'm looking forward to working with my fellow members of the board on current issues facing the real estate industry."
Lamacchia is a staunch advocate for homeownership, real estate development, and tax policy related to real estate. He has served on the National Association of Realtors® Conventional Lending and Finance Committee, and has served on the Government Affairs Committee with the Massachusetts Association of Realtors® since 2012. Lamacchia is also a President's Circle member of the Realtors® Political Action Committee, which gives financial support to members of Congress and the Senate who support real estate causes.
The MAR board of directors meets three times each year to voice and vote on state level issues and business matters, including legislative policy and positions, funding for new and existing MAR programs and services, and other important decisions that affect the Greater Boston Association of Realtors® and its members.
Lamacchia and his partner, John McGeough, have been the number one Real Estate Agents in Massachusetts since 2010* according to MLS Property Information Network, Inc. McGeough Lamacchia Realty also made the 2013 Inc. 500|5000 list of the fastest-growing private companies in America.
The formal swearing in of 2014 MAR State Directors occurred at the Directors Dinner. Lamacchia will begin his two year term January 1, 2014.
To learn more, visit Anthony Lamacchia's profile page.
Source:*
MLS Property Information Network Inc.: Market Share 2012: mlrealtyne.com/wp-content/uploads/2013/03/2012-MA-Team-3.pdf