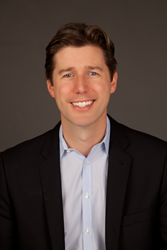 "Bringing Anthony on was all part of the preparation for the move to our new tasting room facility, which we are building a few steps up the road from our current lakeside tasting room. As we grow, we want our team to grow." - Laurent Montalieu
Yamhill, OR (PRWEB) July 18, 2014
Soléna Estate, a private Yamhill-Carlton AVA winery known for award-winning wines, has added Anthony Van Nice, an industry veteran with 20 years of proven wine industry experience and with expertise in general management, strategic planning, branding, marketing, and sales. Van Nice will be responsible for all business operation of the winery, including company sales, marketing, and strategic plans. He will work closely with Laurent Montalieu and Danielle Andrus Montalieu, founders and proprietors of Soléna Estate.
"I have known Anthony for almost 20 years. We've built amazing ventures together in the past and are excited to work with him again. Anthony is a key component to taking this company the next level; he has the right mix of skills, experience, and ability to grow our business," stated Laurent Montalieu. "Bringing Anthony on was all part of the preparation for the move to our new tasting room facility, which we are building a few steps up the road from our current lakeside tasting room. As we grow, we want our team to grow."
"Anthony and I initially started working together at Archery Summit; later, we worked together again at Four Graces. It is our pleasure have him continue his career with us at Soléna," stated Danielle Andrus Montalieu. Archery Summit was originally Danielle Andus Montalieu's family's winery, owned by Danielle's father, Gary Andrus; Danielle headed up Sales and Marketing there.
Van Nice has a successful track record of developing luxury wine brands and building profitable enterprises. Prior to joining Soléna Estate, Van Nice was the President of Panther Creek, and President of The Four Graces Winery, both in Dundee, Oregon. He currently serves on the board of Oregon Pinot Camp and on the Board of Alumni of Lewis and Clark College. Van Nice holds a Bachelor of Arts degree with an emphasis in International Affairs from Lewis and Clark College and a Masters of Business Administration from the Johnson School of Management at Cornell University.
Soléna Estate Winery has recently moved locations to 17096 NE Woodland Loop Road, Yamhill, OR, just up the road from its previous location of 17100 NE Woodland Loop Road. In 2012, Jackson Family Wines made a real estate purchase of a wine-making facility and 35 acres of vineyard, both previously part of the Soléna Estate. Soléna Estate has retained 80 acres and plans to open a new state-of-the-art tasting room in late fall of this year.
About Soléna Estate
Soléna Estate is an ultra-premium winery with a focus on Willamette Valley Pinot Noir, Pinot Gris and Chardonnay, founded in 2001. The 80 acre biodynamically farmed vineyard, located in the Yamhill-Carlton AVA, is home to Dijon clone vines, sheep, and chickens. The Soléna Estate, complete with a Winery and Tasting Room, is set among rolling hills and lakes, and serves as the foundation of a lasting legacy the Montalieus will leave for their daughter and the brand's namesake, Soléna. Soléna Estate is open for tastings 11:00 a.m. to 5:00 p.m., daily. For more information, visit http://www.solenaestate.com or contact April at april(at)solenaestate(dot)com.