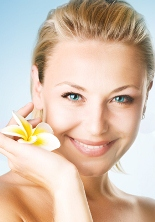 San Francisco, CA (PRWEB) March 20, 2014
Here is SpaHub.com's list of the top 5 cosmetic procedures for aging skin:
1) Chemical Peels
Chemical peels help erase the signs of aging by removing the outer layer of the epidermis, which encourages the growth of new, more evenly-toned, and smoother-looking skin. The peels range in intensity between superficial, medium, and deep, with increased preparation and downtime as well as more dramatic results correlating with greater invasiveness. Depending on the depth and type of chemical peel performed, the skin care treatment is able to address skin issues such as mild acne scars, age spots, dull skin texture and discoloration, and wrinkles around the eyes and mouth.
2) Laser Skin Resurfacing
Laser Resurfacing uses high-intensity light to zap and improve the look of wrinkles and scars by tightening loose skin. Much like chemical peels, the preparation, downtime, and results can drastically vary based on the intensity of the settings used for laser resurfacing. This treatment works by creating a controlled injury to the skin which triggers a wound-healing response that spurs collagen formation and cell regeneration, causing the skin to look more firm and supple after recovery. Depending on the severity of the skin's condition, a medical professional should give their recommendation on what settings and level of invasiveness are appropriate for potential clients.
3) Neuromodulators, e.g. Botox™
While the majority of people are familiar with the brand name Botox™, there are actually several FDA-approved neuromodulators now on the market with a similar formulation comprised of botulinum toxin type A, used to inject into specific facial muscles for temporary paralysis. The purpose of the treatment is to erase wrinkles on the forehead, glabella, and around the eye area by inhibiting the muscle from constricting when certain facial expressions are made that would normally cause those lines to form. Therefore, the treatment can be used for preventative measures to inhibit deeply ingrained lines and wrinkles from developing over time, caused by the repetitious formation of lines and creases made during facial expressions. The treatment lasts approximately 3 to 6 months, but repeat customers often require less product during subsequent treatments to receive the same outcome as a result of the facial muscles weakening from inactivity.
4) Filler
Medical professionals use a filler that contains hyaluronic acid to smoothen fine lines and wrinkles as well as add volume to facial features. Hyaluronic acid is a natural substance found in the body that gives the face volume and elasticity but its presence is greatly diminished during the aging process, causing loose skin and sagging over time. Fillers using this substance can re-establish volume in the face, returning its youthful shape and appearance while diminishing the presence of fine lines and wrinkles.
5) Cosmetic Surgery
There are many surgical options available to help rewind the hands of time, dependent on the person's stage in the aging process and the severity of their skin's condition. Facelifts, brow lifts, blepharoplasty (eyelid lift), and neck lifts are all surgical procedures performed under general anesthesia to help lift and tighten loose, saggy skin in order to undo the effects that gravity and collagen-loss have taken on the face over time. There are also less invasive and expensive options available, such as the Mini-Facelift, that can be performed under local anesthesia and requires less downtime.
There are many procedural options available for preventing and undoing the signs of aging in the skin. SpaHub.com recommends that people discuss their options with a medical professional to help determine which procedure is most appropriate for them, based on each individual's unique concerns, age, and health risks. Many of these treatments, and surgical procedures in particular, come with risks and possible complications, which should all be discussed with a medical professional before electing to undergo a cosmetic procedure.
With Spahub.com's expansive online spa directory covering the U.S. and Canada, visitors can find the right spa resort or treatment to meet their needs.
About Spahub:
Spahub's mission is to create the largest Day, Medical and Getaway Spa Directory in the world. They strive to make the site a comprehensive place to learn about the different services spas provide. The goal is to provide every visitor with an effective tool for quickly locating and exploring a spa's amenities before taking a step out the door. For more information, please visit http://www.SpaHub.com.