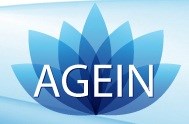 The boom in the anti-aging market is being led, in large part, by the aging baby boomer population.
Boston, MA (PRWEB) January 21, 2014
Agein.com, the Internet's premier anti-aging web site focusing on anti-aging tips, news, and advice from some of the foremost experts in the industry, is releasing its expert opinion on a recent market research report showing the global anti-aging market is forecast to grow 56%, from $122.3 billion in 2013 to $191.7 billion in 2019.
According to a recent report, in 2013, the global anti-aging market was valued at $122.3 and is expected to grow at an annual compound annual growth rate of 7.8%, reaching $191.7 billion in 2019. Overall, between 2013 and 2019, the global anti-aging market is projected to grow 56%. (Source: "Anti-Aging Market Is Expected to Reach USD 191.7 Billion Globally in 2019: Transparency Market Research," SBWire.com, January 17, 2014; http://www.sbwire.com/press-releases/anti-aging-market-is-expected-to-reach-usd-1917-billion-globally-in-2019-transparency-market-research-438608.htm.)
"The boom in the anti-aging market is being led, in large part, by the aging baby boomer population," says Dr. Kevin J. McLaughlin, Agein.com's Anti-Aging Specialist. "Between 1946 through 1964, approximately 77 million Americans were born into the baby boomer generation. On January 1, 2011, the first wave of baby boomers began celebrating their 65th birthdays. And for the next 15-plus years, 10,000 will be retiring each day."
Today's anti-aging market is expanding to incorporate a wide range of diverse consumer concerns, he explains. Wrinkles are no longer considered the only sign of aging: dry skin, age spots, uneven skin tone, and dark circles under the eyes are now all major anti-aging concerns.
Dr. McLaughlin notes that while the anti-aging market is growing at a considerable rate, consumers are becoming more and more conscious about what they're putting on their skin and what's being absorbed by their bodies.
"There are a number of advanced ingredients that can help baby boomers replenish natural moisture, restore a youthful glow, and deliver dramatic, age-defying results," he adds.
Found in the Swiss Alps and the Pyrenees, the Alpine rose thrives in harsh climate conditions, including drought, freezing cold temperatures, and direct sunlight. Alpine rose stem cell technology has been shown to improve overall skin tone and keep skin moist, soft, and supple. In one study, Alpine rose stem cell technology increased skin vitality by 75%, as well as reduced the visibility of wrinkles by nearly half. (Source: "PhytoCellTec Alp Rose Charges skin stem cell resistance,". Mibelle Biochemistry Group web site; http://www.mibellebiochemistry.com/pdfs/Web_Brochure_PCT_Alp_Rose.pdf, last accessed January 20, 2014.)
Matrixyl is a peptide, or protein fragment, which stimulates the production of collagen from within the skin and has been shown to almost double the production of collagen. Argireline is another peptide that works specifically on expression wrinkles by relaxing facial muscles. One independent study showed that Argireline reduced the appearance of expression lines by 32%. (Sources: Macrae, F. and Kisiel, R., "Anti-wrinkle creams that really work...but only with a magic ingredient," Daily Mail web site, March 6, 2013; http://www.dailymail.co.uk/health/article-2288955/Anti-wrinkle-creams-really-work--magic-ingredient.html; "Argireline," Botanical-Link.com, 2003; http://www.botanical-link.com/Argireline.pdf; "The First Peptide for Expression Wrinkles," Nature's Beauty Cosmetics web site; http://www.naturesbeautycosmetics.com/studies/argireline.pdf, last accessed January 20, 2014.)
"At Agein.com, we think it's important to develop the most advanced and effective anti-aging skin care products available: ones that are safe, gentle, and repair aging skin on multiple levels," McLaughlin concludes.
About Agein.com: The company's goal is to inspire and coach readers to adapt an anti-aging lifestyle that suits their individual needs. Its anti-aging experts offer education on diet, fitness, and skin care and how all of these areas affect the way people look and feel. Agein.com also provides information on all of the latest advances in anti-aging research, the hottest anti-aging trends in Hollywood, and tips from Dr. Kevin McLaughlin, its Anti-Aging Specialist. Agein.com will equip readers with all of the tools they need to make the right anti-aging lifestyle choices. To learn more about Agein Corporation, visit the company's web site at http://www.Agein.com.