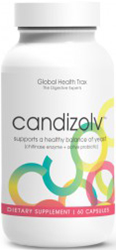 Woodley, Berkshire (PRWEB UK) 30 July 2015
Leading UK health product supplier The Finchley Clinic announced today the launch of three new products in its popular online store, including an exciting new product never before sold in the UK: Candizolv, a revolutionary enzyme blend that targets overgrowths of candida. Also new in store is luxury facial moisturiser Parfait Visage, an innovative anti-aging blend of essential oils and natural, organic ingredients, as well as a new great value 1kg pack of popular natural sweetener Xylitol.
The Finchley Clinic began as a family business, now run by owner Mark G. Lester after it was first started by his father in the 1950s. Mark, who began practicing naturopathy in 1994, has helped to build the business into the first port of call for many UK consumers who share his passion for natural and oxygen-based therapies. Mark has developed a reputation for being the first seller to bring new products from Europe and around the world to the UK, as well as inspiring loyalty in many customers with a unique range of health-related products.
After the huge success of Candizolv (manufactured by Global Health Trax) overseas, the Finchley Clinic is now the first company to sell it in the UK. Candizolv is a proprietary blend of the enzymes chitinase and chitosanase, intended to dissolve the walls of yeast cells. The enzymes are stored in the body's fat cells and slowly released over 30 days to gradually weaken fungal yeast cells throughout the body, promoting a healthy gut – believed to result in overall improved quality of life. Claimed to be completely safe and effective against candida overgrowth, Candizolv is available in the UK only at The Finchley Clinic, at £69.99 for 60 capsules.
Parfait Visage is a hand-made cosmetic cream by US-based company, Global Healing Center, that targets tell-tale signs of aging, nurturing skin with a blend of natural ingredients and cutting-edge skincare technology specially formulated for cellular regeneration. The mix of high-quality ingredients is claimed to promote a clear and even complexion, minimize the appearance of wrinkles and cellulite, and nourish your skin with a toxin-free blend of antioxidants, natural botanical oils and moisturising ingredients. Manufactured in small batches from organic ingredients using a cold-blending process, Parfait Visage contains vitamin C, vitamin E, hemp seed oil, New Zealand 10+ Manuka honey, cold-pressed blue chamomile oil and many more active anti-aging ingredients which can enhance the growth of new cells by sinking seven layers deep into the skin. It contains no toxic chemical additives or preservatives. Parfait Visage is available from the Finchley Clinic for £59.99.
The Finchley Clinic is also pleased to offer customers fantastic value with a new 1kg package of XyloBrit, the popular sugar-free natural sweetener made from 100% Xylitol, in addition to the 250g pack already in stock (normally £4.35, now on sale for £2.99). This all natural product is made from xylan, a compound found in hardwood trees, almonds and berries. As a completely naturally-derived product, it comes with none of the health risks associated with artificial sweeteners, and may even help to fight against candida. Although it tastes just like sugar and can be used to replace it in almost any recipe, Xylitol has a very low GI, does not cause blood sugar fluctuations and contains just 60% of the calories of sugar at 2.4kcal/gram, making it a great choice for diabetics and those on low-GI diets. Please note that while regular Xylitol is partially derived from corn, The Finchley Clinic sells XyloBrit, a corn-free version derived from birch which is suitable for customers with corn allergies. The new 1kg packs of XyloBrit are now selling for £9.99 – an excellent deal which is bound to excite many dedicated Xylitol fans.
For more information about any of these products or about The Finchley Clinic, please contact at 0118 969 1402