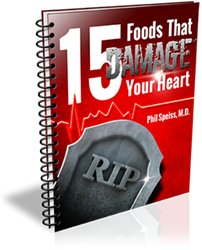 These Anti Inflammation Diet reports inspired me to change my diet - and my life.
Boston, MA (PRWEB) February 17, 2014
A dangerous imbalance of Omega 3's in the average diet is contributing to record numbers of serious health issues, including diabetes, heart disease, obesity, and hormone imbalance. The main contributor to this issue is the amount of processed foods, salts, fats and harmful chemicals and pesticides being consumed by people every day.
This omega imbalance causes dangerous levels of inflammation in the body. This inflammation results in increased blood sugar levels, hardening of the arteries, mental health issues, and significant weight gain. At the same time, this condition interrupts normal hormone production and results in the development of digestive issues, skin problems, and mood swings.
Fortunately, there are several natural anti-inflammatory diet foods that minimize the harmful effects of toxic inflammation. The 5 Foods That Fight Internal Inflammation report provides important information about the anti inflammatory foods that protect from the effects of harmful inflammation.
In addition, the 15 Foods That Damage Your Heart report provide detailed information about the foods that contribute to toxic inflammation in your body. The report also provides information about the 15 best foods for your heart.
The complete 15 Foods That Damage Your Heart report is recommended for immediate download and is available at http://www.healthnewswires.com/15-damaging-foods-report/.
The third free report available from Health News Wires is the 19 Foods That Repair Your Hormones. This 28-page report details how to use natural foods and strategic "staggering" of certain nutrients to improve hormone health and increase the body's ability to burn fat and lose weight.
The 19 Foods That Repair Your Hormones report is available at: http://healthnewswires.com/19-Foods-Report/.
About: HealthNewsWires.com is a new website that was launched in June of 2013 in order to educate the community in the importance of health and wellness. Previous topics covered on the site include Insulin Resistance; upcoming topics to be covered include weight loss, benefits of antioxidants, skin health, joint health, metabolism, digestive health, probiotics, gluten intolerance, cleansing diets, heart health, as well as several other highly informative articles to help people understand the connection between health and a high-quality of life. Most recently, they released a video titled the Health Benefits of Krill Oil.