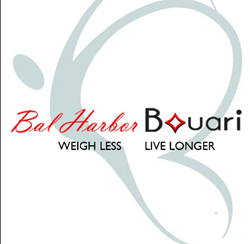 Bay Harbor Islands, FL (PRWEB) September 08, 2013
This facial therapy has become an instant success because it really works as a great treatment; South Florida men and women will no doubt testify. Results are visible during the first treatment which caters nicely to the "instant gratification" mentality of today's beauty industry. It has become one of the most demanded anti-aging treatments for skincare South Florida and Miami Beach has ever seen.
Radio Frequency Treatments: Body treatments and body contouring, sculpting areas that include neck, arms, stomach, buttocks, thighs, legs.
Radio Frequency devices are administered professionally only and deliver the anti-aging results people seek. These treatments are not expensive, no down time and pain-free. Licensed estheticians assess each client's skin type so every client has their own particular arrangement for how many sessions may be needed before getting into a 'maintenance only' status. Services are perfect for those looking to tone and lift where skin has become flaccid or "hanging." They also have post liposuction and post weight loss treatment that decreases fat pockets, stretch marks and cellulite in conjunction with the clinic's weight loss program.
Concierge services are available for all Radio Frequency treatments.
Call and schedule a free consultation.
Also available are basic and professional facial treatments and services including:
Acne/Deep Pore Cleanse
Age-Defying/ Fine Lines
Calming, De-Stress Facial
Collagen/Elastin Strengthening
Deep Layer Peel
Melasma Defense
Phytoceutical Organic Treatments
Rosacea Cooling
Routine Maintenance
Vitamin C Nutrient & Enzyme
Facials with Radio Frequency Treatments
Bal Harbor Bouari Clinic is a local clinic in Bay Harbor Islands, FL that provides specialized, non-invasive anti-aging skin treatments. It reduces the risks involved in other skin care procedures. It aims to provide a relaxing, renewing and lifting experience that can truly refresh your skin.