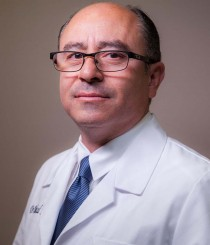 Houston, TX (PRWEB) October 28, 2016
Houston dentist, Dr. Behzad Nazari, announces that his dental office, Antoine Dental Center, is now offering emergency dentistry. Dental emergencies can develop due to longstanding dental problems as well as from sudden physical trauma. In either case, the situation can cause severe and mounting pain and risks of serious complications. Many dental emergencies are simplest to treat when addressed as soon as possible. With access to these services at Antoine Dental Center, more patients can recover quickly from dental emergencies and regain normal comfort and appearance.
Several types of dental emergencies can occur, and patients do not always realize that an emergency is involved. For example, toothaches are considered emergencies and can be caused by serious infections. Failure to get timely treatment can allow a dangerous infection to develop and lead to the need for extraction. Broken and chipped teeth are also emergencies. Both can expose teeth to infections and related complications, but repair is often possible with fast treatment. Tooth sensitivity, another emergency, is also a common sign of serious dental problems. Finally, jaw pain, although sometimes caused by heart problems, can also result from infections in and around the teeth.
Antoine Dental Center offers treatments in many different dental specialties. Restorations, such as fillings, are available alongside cosmetic treatments, including veneers, teeth whitening, and more. Patients can have missing teeth replaced with dental implants or bridges. Preventive care, including cleanings, exams, and fluoride, is also available. Many orthodontic treatments are offered, including traditional metal braces, self-ligating braces, lingual braces, and Invisalign. Eligible patients can also receive TADS and Propel, which can be used to speed orthodontic treatment to different degrees.
Dr. Nazari has been serving patients in the Houston area for fifteen years. Originally a registered Pharmacist who graduated from Texas Southern University in 1991 before deciding to become a dentist, Dr. Nazari earned his DDS with honors at the University of Texas at Houston Dental Branch in 1998. Today, Dr. Nazari continues to increase his dental skills through continuing education courses, particularly in orthodontics and TMJ correction. He is also a reputable member of several professional dental organizations. At Antoine Dental Center, Dr. Nazari offers patients the latest dental techniques to improve and maintain oral health and appearance.