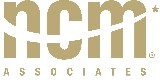 I join my fellow employee-owners at NCM Associates in wishing them great success as they assist our clients in improving and sustaining their dealerships.
Overland Park, Kansas (PRWEB) December 17, 2013
Lycia Jedlicki came to NCM Associates 20 Groups by way of the National Auto Dealers Association (NADA). With an impressive 25-year career in dealership management and nine years as an owner-operator, Lycia is also an accomplished automotive retailer. She started her career in 1986 as the F&I manager at Blaine Dodge in Blaine, Minn. before becoming the new car sales manager at White Bear Dodge in White Bear Lake. There she quickly moved into the general sales manager and general manager positions. Jedlicki also owned and operated Riverfront Ford Mercury in Red Wing for nine years. Lycia has been a frequent industry speaker at state associations and industry conventions on methods to improve processes and accountability to achieve high customer satisfaction, customer retention and profitability. She is also a contributing writer for the NCM Up To Speed blog.
Michael Antzas has more than 33 years of automotive retail experience. He began his career in 1980 in Denver, Colo. as a salesman for Burt Automotive and within three years was promoted to management. In 1989 he moved to California and began a long career with Ted Stevens Automotive Network, starting as a general sales manager at Los Gatos Acura. Antzas was promoted to general manager at Gavilian Honda in 1990, and in 1991 The Stevens Group moved him to Clovis, Calif. to oversee the construction and development of a new Honda dealership. Under Michael's leadership the Honda store led the district for 10 consecutive years. In 2003, Antzas was hired by Sonic Automotive to manage two of the company's largest dealerships, Honda of Stevens Creek and BMW and Mini of Monrovia. In 2010, Michael moved to New York City where he ran Advantage Toyota and most recently Bay Ridge Toyota, one of the New York region's top 10 dealerships.
NCM Associates President and CEO, Paul Faletti Jr. had high praise for the two professionals and expressed enthusiasm for their current and future contributions. "Lycia has been with our NCM 20 Groups for just a few months, but she is already making a significant contribution through her skills and observations as a 20 Group moderator," he said. "I have equal enthusiasm for Michael's contributions, given his well-rounded experience and accomplishments in dealerships across the country. I join my fellow employee-owners at NCM Associates in wishing them great success as they assist our clients in improving and sustaining their dealerships."
About NCM Associates, Inc.
NCM Associates, Inc. is the originator of the automotive industry 20 Group peer collaboration process and has been providing dealership Benchmark analytics, Education and Retail Operations Consulting services to the industry since 1947. Located in Overland Park, KS, NCM provides a robust suite of services designed to drive dealership profitability using its proven, operations-focused Benchmark® for Success program with new and pre-owned U.S. automotive dealerships, as well as with dealerships in more than 20 other industries. NCM Associates is proud to be 100% employee-owned. For more information about NCM Associates, visit http://www.ncm20.com or call 800.756.2620.