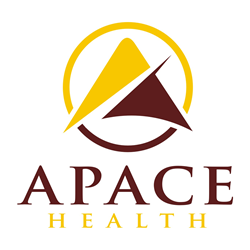 Our goal is to make the process of integrating a complete speech recognition solution as seamless as possible for physicians and medical clinics
Las Vegas, NV (PRWEB) March 24, 2015
Apace Health, has announced the availability of Dragon® Medical Practice Edition 2 bringing the most advanced speech recognition technology to another important niche in the healthcare community. Physicians can now experience the full benefits of a speech-enabled practice backed by a trusted source in the industry offering value-added support services that ensure successful integration with leading EHRs.
"We are so excited to be offering this amazing technology to our clients," said N. Chris Lynch, Apace's Chief Business Outcome Architect. "Our goal is to make the process of integrating a complete speech recognition solution as seamless as possible for physicians and medical clinics so they can achieve a more efficient and rewarding practice."
Dragon Medical Practice Edition 2 is the most advanced speech recognition solution available for clinicians, to date. Dragon Medical Practice Edition 2 streamlines workflows and optimizes the use of EHR systems in medical practices with 24 physicians or less. With over 90 medical specialty and subspecialty vocabularies included in the software, even the most complex terminology and phrasing is transcribed with more than 99% accuracy, right out of the box.
Dragon products allow users to quickly and easily dictate patient notes, create comprehensive treatment plans and send emails, letters and referrals – all with the sound of one's voice. Dragon Medical Practice Edition 2 and its patented speech recognition technology recognizes 9 regional accents and can also be trained specifically to the way an individual pronounces a word so it clearly understands them every time.
Dragon Medical Practice Edition 2 also helps clinicians overcome the frustrations associated with EHR adoption by speech-enabling navigation and searches with customizable macros. Physicians can speak in their own words to document comprehensive patient notes that give them more confidence when coding and ultimately leads to higher reimbursement levels.
Apace Health takes pride in its ability to quickly and easily integrate new technologies that dramatically impact workflow, making traditionally time-consuming processes easy and intuitive. Aside from overseeing implementation, we also provide all of the necessary education and coaching to ensure all team members – from healthcare providers to administrative staff members – are fully up to speed. Even after the initial implementation is executed, we work directly with our clients to optimize and consistently improve the implementation.
For more information about Dragon Medical Practice Edition 2 visit: http://www.apacehealth.com/dragon-medical-practice-edition-2.html
About Apace Health: Apace Health is a Las Vegas based healthcare consulting firm born from years of lessons learned in the implementation and optimization of electronic health records (EHRs), from small practices to larger multi-facility Integrated Delivery Networks (IDNs). Apace's primary focus is helping providers actualize their vision of what the EHR should deliver to the organization in terms of business efficiencies, improved patient outcomes and physician satisfaction. Many providers are now learning that simply having a certified EHR system, related support infrastructure and a highly trained technical analyst team are not enough to get you where you want to go. We understand this. We live it.