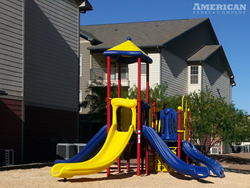 What makes Independence Place Apartments unique is the emphasis that is placed on building quality friendships.
El Paso, Texas (PRWEB) April 29, 2014
When building a community, there are key elements to designing a pleasing and socially engaged atmosphere for residents and families. Independence Place Apartments recognizes the value of creating social opportunities for members of its community.
Place Properties© designs turn-key residential rental opportunities with a unique twist. The amenities provided in their communities (available in major cities in Georgia, North Carolina, Oklahoma, Texas and Virginia) are designed to rival five star accommodation and even vacation properties.
Standard recreational opportunities such as an outdoor pool, fitness center and basketball court are accompanied by a business center, billiards room and an active social event calendar for residents. What makes Independence Place Apartments unique is the emphasis that is placed on building quality friendships and neighborly communities even for short term rental residents. The focus is on quality and enjoyment of a true neighborhood by design.
Independence Place Apartments in El Paso selected the "Marble Madness" commercial playground equipment model for its ability to entertain up to forty (40) children at once (ages 2-12 years).
Children love the "Marble Madness" design as it features four (4) slides, one (1) arch bridge for climbing and one (1) Playwheel. the Fall Height for the model is 5' and installation requires a 36' x 32' footprint.
American Parks Company™ was proud to assist Independence Place Apartments with the selection of the perfect turnkey commercial playground solution for their needs. Visit our website for more information on specifying your playground project.
American Parks Company is a McKinney Texas based company that provides commercial grade park and playground equipment primarily to municipalities, city parks, schools, churches, daycare facilities, and homeowner associations.
Since 2004, American Parks Company has consistently provided high quality play structures at extremely affordable prices. American Parks Company is an industry leader in both the national sales and installation of commercial playground equipment.
For general information on American Parks Company, please call 1-800-381-4491 or visit http://www.AmericanParksCompany.com. For media inquires, contact Marc Parker – Vice President of Marketing – sm(at)americanparkscompany(dot)com.
Corporate Address: 225 E. Virginia Street McKinney, Texas 75069.