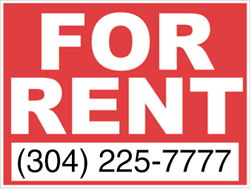 New luxury apartment rentals in Morgantown West Virginia coming on the market in May 2016
Morgantown, West Virginia (PRWEB) January 29, 2016
Morgantown WV Apartment Rentals is proud to announce new luxury apartment rentals in Morgantown West Virginia coming on the market in May 2016 with the opening of Avalon Place. Avalon Place is the latest Morgantown apartment rentals offered by Morgantown WV Apartment. Other Morgantown apartment rentals in the portfolio include: Graycliff Townhomes, Lewis Landing and Rystan Place.
Avalon Place is a luxury complex offering two bedroom apartments perfect for Post Graduate Students, Professors and relocating retirees seeking upscale living at a manageable rent. Each of these Morgantown Apartment Rentals contains: stainless steel appliances, granite counter tops, beautiful cabinetry, ceramic flooring, a master suite with private bath, two spacious closets, and private balcony. The complex contains a clubhouse, conference room, and banquet room as well.
Avalon Place is located in Morgantown, a city in Monongalia County, West Virginia. Situated along the banks of the Monongahela River, Morgantown is the largest city in North-Central West Virginia. It has a permanent population of 29,660 and is home to West Virginia University which adds several thousand residents to the city and surrounding area from September through May of each year.
About Morgantown, West Virginia - The greater Morgantown area offers many enjoyable activities including white water rafting, hiking, tours of the tugboat depot, live theater, shopping, dining and much more which is why apartments in Morgantown are highly sought after.
Morgantown, West Virginia's natural features, four distinct seasons, clean air and purpose-built sporting facilities all located within close proximity to the area's hotels, restaurants and entertainment have made it the leading destination for regional and national amateur sporting events. The Sporting News named Morgantown one of the "Best Sports Cities" in America.
About Morgantown Apartment Rentals offered by Morgantown WV Apartment, Lewis Landing and Avalon Place are luxury townhomes offering one, two, three and four bedroom apartments in Morgantown. For more information on apartments for rent in Morgantown go to http://www.morgantownwvapartment.com