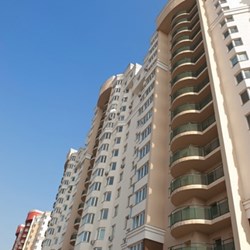 Safety is an important concern to all apartment or condo renters, choosing a safe spot is easy thanks to these simple tips.
New York, NY (PRWEB) February 04, 2014
Unfortunately, some renters hold the misconception that they have no control over their safety and security, particularly when compared to homeowners, but this simply isn't true. There are ways renters can be proactive when selecting a place to live, in order to ensure they're choosing a safe property. There are also steps that can be taken after moving in that can provide a renter with safety and peace of mind.
The team at AlarmSystemReport.com, an alarm system review site that provides information about the top alarm systems and companies throughout the country, has created a list of tips to help would-be renters determine how safe a property really is.
1. The first step to determine the safety and security of an apartment or condo complex is to assess the parking lot. Parking lots should be well-lit, and it's even better if there are gates leading into the parking area. Underground parking may be the best option, if possible, because residents can get straight into the elevator from their car, rather than walking through an open space.
2. How long do residents have to walk to get from their car to their front door? Renters should walk the area during the day and night, and look for areas where potential predators could hide, like thick shrubbery or shrouded alleyways.
3. Ask about security tools and tactics, like whether or not a security guard is present, and if there are security cameras on the premises.
4. Look at front door to the unit—the best option is a steel door complete with a deadbolt. The worst type of apartment door is wooden, with an outdated lock or chain. It may be possible to ask the landlord to at least change the type of lock that's on the door, although this should be discussed before signing a lease.
5. Can the window latches be easily opened? Many criminals can simply use a credit card to un-do old window latches. Look at the locking mechanisms on sliding glass doors as well.
6. Consider the security of other areas besides the actual unit, including garages, storage units, workout areas and laundry areas. These spaces should be just as secure as the actual apartment or condo.
7. Ask the landlord about the installation of DIY alarm systems. Typically, this can be done inexpensively, and leaves no permanent markings or damage to the walls or other areas of an apartment.
About AlarmSystemReport.com
AlarmSystemReport.com is the leading third-party resource for information pertaining to the constantly evolving home alarm industry. The site provides reviews and rankings of top companies and equipment throughout the country, from Florida security systems to Utah security systems and every state in between.