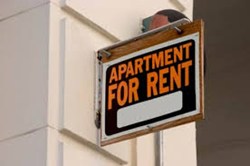 We're providing newly renovated apartments and homes to individuals and families.
Jacksonville, Florida (PRWEB) August 04, 2013
Apartment rental is one process of life many individuals go through with or without assistance. One company online is providing easy ways to search for available properties currently available for rent. The JWB Rental Homes company is now listing apartments for rent in Jacksonville, FL from its newly designed website online.
These properties represent the company owned properties that have been acquired through various sales in the past three years. This company is one of the fastest growing real estate investment agencies currently in North America.
"We're providing newly renovated apartments and homes to individuals and families," said a lease manager from the JWBRentalHomes.com. The apartments currently offered are in various locations in the Jacksonville area.
One of the issues that can prevent a person from applying for available apartments is the fear of credit denial. A person with a less than perfect rating of credit can be anxious when applying for a rental contract. The JWB Rental Homes company has removed its credit check requirement this year.
"We don't check credit because it's not an indicator of a person's ability to rent successfully," the leasing manager added. A standard background check is now the only requirement for each person planning to live in the rentable apartments now provided.
Application forms are now installed on the company website to make it simpler for each person to submit a housing request without delay online. These forms also help eliminate the standard paperwork processing fee that many companies charge when renting a new apartment.
Company specialists are currently available by local telephone number at (904) 737-0035. These experts can answer any question about rental properties that consumers need to know prior to applying for occupancies.
About JWB Rental Homes
The JWB Rental Homes company owns hundreds of available properties in the North Florida area currently being sold or rented to individuals or families. This company employs a full-time staff of housing experts who work daily to correspond with new and existing clients. The JWB Rental Homes company has redesigned the features on its website to be easier to use for consumers searching for available properties in Jacksonville. Easy to use online tools provides immediate view of properties and application forms for all renters or buyers.