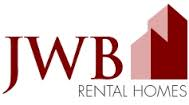 Vacancies in Jacksonville for apartments can go pretty fast due to the population growth.
Jacksonville, Florida (PRWEB) November 07, 2013
Consumers who research apartment rentals in North Florida are now among the consumer groups expected to benefit from the vacancies now available at the JWB Rental homes company. This company has added apartments in Riverside Jacksonville, FL for reduced rent prices at http://www.jwbrentalhomes.com. The listings for these properties are now placed on the company website.
The reduction in monthly rent price that is now featured for the Riverside area apartments is based on the expanded housing currently offered. New markets have been invested into by the JWB Group and this has created more housing opportunities for the public. Each apartment that is now available is a renovated unit that features one or multiple bedrooms.
"Vacancies in Jacksonville for apartments can go pretty fast due to the population growth," a source said from the JWB Rental Homes company.
There are now hundreds of different properties that are being rented in the North Florida area by the JWB Rental Homes company. The developments and investments that have been made since 2011 have secured the amount of properties that are now available inside the company portfolio of homes.
"We're now one of the few housing companies that offer low cost rent and do not require any person to undergo a credit check during our application review process," the source confirmed.
The JWB Rental Homes company has recently modified the amount of services that a renter can access using the company website. New Internet teams of customer service associates are available to help answer all questions about homes available.
The full monthly rent price of each property is now among the new data listed for people seeking rental homes. Additional homes that are acquired and renovated by this company are added monthly. The below market rent rates currently provided can be accessed when a person goes through the application process for each rental available.
About JWBRentalHomes.com
The JWBRentalHomes.com company provides housing solutions to men and women in the state of Florida seeking housing in the Jacksonville area. There are now hundreds of different houses that are available to rent in the company portfolio. The JWBRentalHomes.com website is now updated each day with new vacancies and other content written exclusively for the general public. The company staff is reachable using the local number for customer service provided or through online tools installed in 2013. More housing is in development by this company to offer more units for rent through 2014.