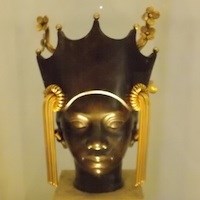 To succeed in Asia you must become a member of the family
London, UK (PRWEB UK) 30 October 2013
David Clive Price, a respected thought leader and advisor to Fortune 500 companies and international trade organizations, reflects on the leadership challenges raised by the recent APEC Summit in Bali, Indonesia.
Price says that one of the most powerful messages from the speeches of the region's leaders is that cross-border expansion into Asia Pacific and from one country to another in Asia is rapidly growing.
According to the 2013 PWC survey of Asia Pacific CEOs, many Asian nations are the leading investors in each other's economies. China is no.1 foreign investor in Indonesia. Indonesia is expected to be no. 2 receiver of FDI in Asia after China in the next few years.
"You can replicate this example all over Asia Pacific,' says Price. "Hong Kong is the leading hub for investment in both China and the 10 full economies of ASEAN. The number of bilateral free trade agreements across the region is proliferating like spaghetti junction."
Price points out that many Asia economies and cultures are unique. However, they are also related. "If you learn the basic family ground rules in one Asia Pacific market, there's no reason why you can't leverage this knowledge as a platform for success in other Asian economies."
He advises that the key is local knowledge, trusted local partners, long-term relationships and cross-border networks. "The CEOs of successful Western-based companies in Asia know this very well. Their presence was very evident in Bali, even more so as some of their own country's leaders were absent or only appeared on the fringe of events."
"To succeed in Asia you must become a member of the family," concludes Price. "That is the message I take from this APEC CEO Summit in Bali – and I hope very much that Western companies and entrepreneurs do the same."
_______________________
ABOUT DAVID CLIVE PRICE
Working with Fortune 500 companies, major Asian financial institutions and trade development organizations, David Clive Price provides tailored strategies for optimizing global business operations and building brand recognition in Asia Pacific markets. His new book The Master Key to China will be published by Panoma Press of London.
Media Contact Info
David Clive Price
david(at)davidcliveprice(dot)com
Location: London, UK