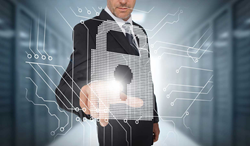 There is just an enormous amount of synergy and compatibility that makes this acquisition a perfect fit for us both... Chris Heath
Denver, CO (PRWEB) June 10, 2015
Chris Heath, MAC CEO, stated, "We've admired the integrity, outstanding customer service and excellent customer retention of Integrated Systems for many years. Integrated's co-founder, Frank Lawrence, artfully manages the company of 25 dedicated employees and this week proudly marks the 38th anniversary of Integrated Services as a significant milestone. Frank has been with Integrated since the inception and many other team members have been with the company since the '80s and '90s; a talented group of key people who make the business work very well. There is just an enormous amount of synergy and compatibility that makes this acquisition a perfect fit for us both. This deal will afford us economies of scale, greater visibility in the marketplace, with increased strength and posture for renewed growth. …We're very excited!"
MAC, who also owns and operates Apex Security in Aspen, was introduced to Denver's Integrated Systems in June of 2013 and the idea of creating one of the region's leading life-safety and security services firm appealed to both parties. Both Apex and Integrated have solidified market penetration over the last 30 years by gaining the confidence of thousands of customers who rely on their services every month.
Frank Lawrence, the co-founder and owner of Integrated Systems for the past 38 years, will remain with the newly acquired company and continue serving the customers he has worked with for generations. "We still have Customer #1… our very first customer who has been with us since 1977. We began this business with a focus on the high-end residential market. It was in our first steps of expansion in 1979 that Integrated Systems began working with local school districts. Designing and implementing large public installations requires a comprehensive approach because you need a varied level of access for staff and multiple systems in the form of building security, intrusion detection, video surveillance, environmental supervision and fire alarm… this can be extremely complex. In fact, it was this level of engineering and design expertise that fast became the core of our Engineered Services Division and continues to distinguish us in the marketplace."
Integrated Systems also provides fire alarm protection for the largest building in Colorado and the largest hospital in the State. They pioneered alarm transmission over radio paths in 1980; overcoming the challenges that wired transmission can present and still operate a robust private radio network for the benefit of their client's security today. Integrated Systems serves several thousand customers in its market including; homeowners, businesses, schools, houses of worship, office complexes, even public schools and buildings in multiple municipalities in greater Denver. With in-house engineering and installation services, Integrated Systems custom designs each security system to meet customer's varying needs..
Managed by finance veterans and entrepreneurs Chris Heath and Fred Maurice, Mountain Acquisition Company, LLC, is located in Aspen, CO and is focused on acquiring and strengthening well established alarm companies that lead in their markets and are committed to exemplary customer service and technical support. In addition to Denver based Integrated Systems, MAC owns and operated Apex Security serving Aspen, Snowmass and Vail. Apex provides the region's leading security solutions for ultra-high end residential customers and businesses alike.
For additional information contact: Chris Heath – Manager, Mountain Acquisition Company, LLC
Email: chris@apexsecurity.com
Telephone: 1-317-439-3692
aspenalarm.net