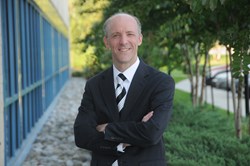 Bowie, MD (PRWEB) August 20, 2013
The legal team at Maryland law firm Alpert Schreyer is proud to announce personal injury attorney Michael Schreyer's selection by the Association of Plaintiff Interstate Trucking Lawyers of America (APITLA) to join the organization's National Advisory Board.
As part of APITLA and the National Advisory Board, attorney Schreyer will work toward safer roads and the end of illegal and unsafe practices by truck drivers and trucking companies. Together with hundreds of APITLA members, attorney Schreyer will hold trucking companies responsible for their actions and the dangers they present to Maryland, District of Columbia and Pennsylvania families.
APITLA's Role in Preventing Truck Accidents
APITLA is comprised of lawyers who work with victims of trucking accidents and as an organization works to eliminate interstate trucking practices that are illegal or unsafe. Members of APITLA pledge to use legislation, litigation, and learning to fight against trucking companies' unsafe actions and the injury and fatality-causing crashes that result. Besides working to create new laws to regulate trucking companies, the organization also spreads education concerning these dangerous practices to the general public, fellow attorneys, and members of the trucking industry.
Within APITLA, the National Advisory Board is made up of a voluntary group of attorneys who are selected by the organization. The Board works to provide counsel and guidance to APITLA concerning the methods of legislation, litigation, and learning that are taken by the organization. Further information about the organization can be found at https://www.apitlamerica.com/Default.aspx
Decades of Dedication to Truck Accident Victims
For more than 20 years, attorney Michael Schreyer has represented survivors and the families of those who have died due to the reckless actions of other drivers. For attorney Schreyer and the legal team at the Maryland law firm of Alpert Schreyer, semi trucks present some of the greatest hazards on the road. Trucking companies and drivers that choose to violate the laws and sacrifice safety for profits are responsible for thousands of accidents on the road every year. Before joining the APITLA National Advisory Board, Michael Schreyer pursued enforcement of both state and federal trucking regulations for the safety of drivers and pedestrians in Maryland.
Michael Schreyer and the attorneys at Alpert Schreyer are dedicated to the rights of those who have been harmed by negligent parties both on and off the road. Through continued dedication and skilled representation, Alpert Schreyer has found success in the courtroom and recognition by both peers and organization. Through the aid of the lawyers at Alpert Schreyer, countless injured victims have been able to preserve their rights and wellbeing for years to come.