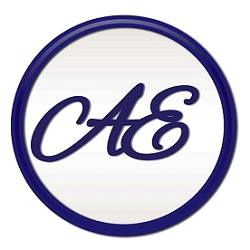 Many business professionals feel that the recent findings remain incomplete and do not accurately reflect the current state of New Jersey's business climate.
Jersey City, New Jersey (PRWEB) November 28, 2014
A new report has caused the majority of business leaders and policy advocates in New Jersey to call for drastic changes as it was revealed that the state has the worst tax climate in the country. The state business tax climate index, conducted by Think Tank, the tax foundation found that out of all 50 US states, New Jersey ranked last due to the states' high taxes which have been responsible over recent years for driving residents away and preventing entrepreneurs from setting up new ventures in the state. The worry among business owners is that if left unresolved, New Jersey's economy could be left seriously damaged and without a new influx of new businesses injecting money back in to the state, a poor economic climate could be extremely difficult to recover from. As a New Jersey based business, sales and marketing firm Apollo Enterprises Inc. are understandably concerned by the ranking, however the firm believe it's vital for businesses to stay positive so that they can continue to deliver the best possible service to their consumers and grow their businesses despite the recent low ranking.
About Apollo
Enterprise Inc.: http://apolloenterpriseinc.com/about/
The report, which focused on the tax systems in place from July, New Jersey ranked 41st lowest in corporate tax rate, 48th in individual income tax rate, 48th in sales tax, 32nd in unemployment insurance tax, and 50th in property taxes. Whilst the rankings appear negative, Liberal think tank New Jersey Policy Perspective believe that the results offer an unfair view of the state's tax climate and are adamant that New Jersey's business climate is in fact on track. The state is currently surpassing many others in terms of its ability to grow high paid jobs and has a good reputation for providing great education, resulting in an impressively high percentage of well educated workers. Without assessing these factors within the report, many business professionals feel that the recent findings remain incomplete and do not accurately reflect the current state of New Jersey's business climate.
Apollo Enterprises Inc. are urging businesses to have faith in the New Jersey Business and Industry Association who are set to take the appropriate measures in the New Year to boost the states' ranking. By reviewing all factors effecting New Jersey's tax and business climates, Apollo Enterprises Inc. are confident that in 2015, changes will be put in place that could help the state to be competitive and encourage more people to New Jersey.
Despite the poor ranking, New Jersey based Apollo Enterprises Inc. have seen a steady demand for their outsourced sales and marketing solutions. The relatively young firm have steadily grown over the last year and are determined to stay positive in the light of the recent report. Apollo Enterprises Inc. offers clients a four step marketing campaign; specially designed and personalized to meet the needs of each individual client in order to gain the highest possible return. After planning and testing each campaign, Apollo Enterprises Inc. goes out and meet with consumers directly, helping to improve consumer relationships, encourage brand loyalty and increase overall sales.