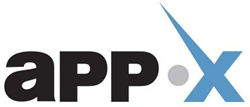 The summit is designed to enhance networking, fundraising, and deal-making opportunities for senior-level women across the broad spectrum of alternative investments
Broomfield, CO (PRWEB) October 30, 2014
Application Experts (http://www.app-x.com), a provider of cloud-based fund management software solutions, today announced its participation in the highly anticipated Women's Alternative Investment Summit November 6th - 7th in New York, NY. App-X will be providing a look into their web-based fund management software solutions to help manage a company's data. Attendees will be able to demo the AIM fund management software, AIM Investor Correspondence, and the new ShareSecure virtual data room.
"The summit is designed to enhance networking, fundraising, and deal-making opportunities for senior-level women across the broad spectrum of alternative investments'," said App-X CEO Kevin Kelly. He continues, "We are looking forward to being a part of such a powerful event. This event attracts powerful women including GPs, LPs, and industry advisors and it is a great opportunity for App-x to network and showcase our fund management software solutions."
In addition to attending the Women's Alternative Investment Summit, App-X was able to attend the annual Dreamforce conference hosted by Salesforce. The conference was a chance for Salesforce to unveil its new features and products to the public. Click here to learn more about how the conference impacts App-X Fund Management Software users.
About Application Experts (http://www.app-x.com)
Application Experts (App-X) is the leading provider of flexible, web-based software solutions for Alternative Asset Fund Managers, Institutional Investors, and Impact Investors. Since 2006, App-X has worked with a wide variety of leading organizations in the alternative asset management community, including fund managers, funds of funds, institutional investors, and impact investors. Subsequently, App-X has developed a unique, holistic perspective on the Alternative Asset industry, resulting in a continually-evolving and feature-rich set of products that are flexible enough to handle a wide variety of investing scenarios.
For more information on fund management software products or to request a demo, please visit our website or contact Application Experts at +1 800-914-9120.