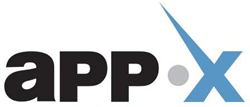 In order to stay competitive, firms have to provide investment options that are consistent with what investors are looking for
Broomfield, CO (PRWEB) July 31, 2014
Application Experts (http://www.app-x.com), a provider of cloud-based fund management software solutions, announced today the addition of John Peterson as the new Director of Sales and Marketing. In his new role, John brings with him an extensive alternative investment industry experience in emerging as well as established growth companies. He has a proven track record of leadership and decisiveness while remaining pragmatic and focused. Jonn will be responsible for creating the overall sales strategy for App-X, as well as laying out the strategic plan for its marketing to focus on the products App-X offers, including AIM, ShareSecure, and AIM Investor Correspondence.
As Director of Sales and Marketing, John brings 15 plus years of successful sales and marketing experience. With his industry experience, John will provide the App-X clients with the best support and management. "Having lived on both sides of the fence, meaning I've run a business where I've had to deploy fund management CRM solutions as well as now working on the vendor side, I think the best thing I can do is really understand what its like to walk a mile in our clients' shoes," notes John Peterson, Director of Sales and Marketing at App-X. "I'm always happy to talk about the experiences I've had where solutions have worked quite well and where they haven't exactly worked out, ultimately just trying to help people understand the pros and cons of all the options so they can choose the system that is going to deliver the most value."
On the current state of the fund of funds software industry, John Peterson points out that "The Alternative Investment business is stronger than ever, but competition for investors' dollars is still tight." He goes on to say, "In order to stay competitive, firms have to provide investment options that are consistent with what investors are looking for, but also have to inspire confidence in investors and show them that they run the type of firm that will generate high returns. And I think the right fund management software system can do just that."
About Application Experts (http://www.app-x.com)
Application Experts (App-X) is the leading provider of flexible, web-based software solutions for Alternative Asset Fund Managers, Institutional Investors, and Impact Investors. Since 2006, App-X has worked with a wide variety of leading organizations in the alternative asset management software community, including fund managers, funds of funds, institutional investors, and impact investors. Subsequently, App-X has developed a unique, holistic perspective on the Alternative Asset industry, resulting in a continually-evolving and feature-rich set of products that are flexible enough to handle a wide variety of investing scenarios.
For more information on fund management software products, request a demo, or attend the new products webinar, please visit http://www.app-x.com or contact Application Experts at +1 800-914-9120.