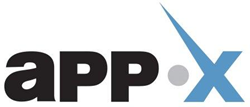 Both products address the complicated and often tedious process of creating and distributing documents.
Broomfield, CO (PRWEB) April 21, 2014
Application Experts (http://www.app-x.com), a provider of cloud-based private equity software solutions, announced today the release of two new products, AIM Investor Correspondence and ShareSecure that integrates with Fund Management Software AIM. Both products were developed with the help of client feedback and both address what App-X sees as gaps in the market for tools that expedite and simplify the creation of and sharing of documents with investors and other parties.
AIM's new Investor Correspondence functionality is an add-on module to AIM Fund Management Software that provides fund managers with the ability to easily distribute partnership-wide correspondence to investors in minutes. This new product creates and distributes correspondence to investors through email or Application Experts' ShareSecure portal, which can easily produce and/or distribute documents such as Capital calls, Distribution notices, Annual reports, and K1's in a matter of minutes. Added benefits include: Personally addressed documents and templates, File splitting, Allocation calculation, and Investor contact correspondence preference tracking.
ShareSecure is an all-new VDR (virtual data room) product that will replace Application Experts' AIM Portal. ShareSecure integrates not only with AIM and the new AIM Investor Correspondence, but can also integrate with any instance of Salesforce.com or it can work independent of Salesforce. ShareSecure will simplify the process of sharing sensitive documents with any investor.
"Both products address the complicated and often tedious process of creating and distributing documents," says Jeff Williams, AIM Product Manager at Application Experts. He continues, "Many of our clients who currently use somewhat clunky Excel mail merges or other manual processes will find these new products will dramatically reduce the time and energy related to document distribution. We think that even clients who are already using industry tools for investor communications will find that -- in terms of time, convenience, and simplicity -- these solutions can't be beat."
About Application Experts (http://www.app-x.com)
Application Experts (App-X) is the leading provider of flexible, web-based software solutions for Alternative Asset Fund Managers, Institutional Investors, and Impact Investors. Since 2006, App-X has worked with a wide variety of leading organizations in the alternative asset management software community, including fund managers, funds of funds, institutional investors, and impact investors. Subsequently, App-X has developed a unique, holistic perspective on the Alternative Asset industry, resulting in a continually-evolving and feature-rich set of products that are flexible enough to handle a wide variety of investing scenarios.
For more information on these new products, request a demo, or attend the new products webinar, contact Application Experts at +1 800-914-9120.