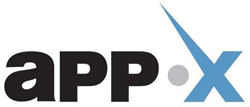 If you're going out to raise a fund, fund management software like AIM, can help you line up your prospects and LPs.
Broomfield, CO (PRWEB) June 24, 2014
Application Experts (http://www.app-x.com), a provider of cloud-based fund management software solutions, announced today the release of a new case study with client TechStars. The case study outlines how App-X helps Techstars organize their investment information and consolidate their contact database using fund management software.
Techstars provides seed funding, intensive mentorship, and access to a network of mentors and alumni in exchange for equity in high- tech startups. Techstars is widely considered to be among the top startup accelerators in the world and companies participating in the TechStars program average $1.5M in outside venture capital raised. "Our challenge was being able to manage our growing number of investments as we continue to grow," notes Tony Shouse, Finance Director at TechStars. He continues, "It was good that App-X understood our industry, that we weren't exactly like everybody else, and that we had different needs. We now know what a portfolio is valued, we know what amounts our companies have raised, and we understand our companies better."
It was crucial for TechStars to get ahead of its growth so it could continue to scale. "If you're going out to raise a fund, fund management software like AIM can help you line up your prospects and LPs. "When you have a portfolio of 25 companies and no fund management software, you're going to have problems, notes Jeff Williams, AIM Product Manager at Application Experts. He continues, "And when you have a portfolio of 100 companies and no software, its becomes an increasingly more complicated and expensive problem to solve."
App-X was the perfect company to meet the needs of the TechStars brand and resulted in helping the Techstars team stay ahead of their growth and not slow down by having to dig through multiple disparate sources to find answers. The portfolio management software allowed TechStars to understand how portfolios are valued, amounts companies have raised, and to understand their clients better. The company also uses AIM to store the entire organization's contacts, which has made it easier to track down contact information.
In addition to using AIM, TechStars is also taking advantage of App-X's ShareSecure data room and AIM Investor Correspondence to create and share documents with LPs. Customers can download the full TechStars Case Study to learn more about how AIM can organize your correspondence and data.
About Application Experts (http://www.app-x.com)
Application Experts (App-X) is the leading provider of flexible, web-based software solutions for Alternative Asset Fund Managers, Institutional Investors, and Impact Investors. Since 2006, App-X has worked with a wide variety of leading organizations in the alternative asset management software community, including fund managers, funds of funds, institutional investors, and impact investors. Subsequently, App-X has developed a unique, holistic perspective on the Alternative Asset industry, resulting in a continually-evolving and feature-rich set of products that are flexible enough to handle a wide variety of investing scenarios.
For more information on fund management software products, request a demo, or attend the new products webinar, please contact Application Experts at +1 800-914-9120.