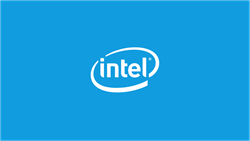 Washington, DC (PRWEB) October 25, 2014
Four applications optimized for Android* tablets powered by Intel® Atom™ processors were featured on NewsWatch as part of its monthly AppWatch, which features the latest and coolest mobile applications on the iOS, Android, and Windows markets. Andrew Tropeano, a mobile technology expert and host of NewsWatch, conducted the app reviews and shared with viewers how each can enhance family time.
When everyone comes together it's important to capture the warmth of celebration so family members can remember it. The developers at Venticake created Retrica, a visually stunning photo app with preset filters like Vignette and Vintage. These unique effects give family shots a magical quality and tell the story of that moment.
Next, to add comedy to the moment, PhotoWarp by Tonuzaba Entertainment, is a hilarious way to play with and exaggerate physical features in photos. Users can create wacky family portraits using the bloat, pinch, and twirl tools and then share their new masterpieces with friends and family for hours of laughs.
There's a reason the holidays are the busiest time of the year for traveling. Most people have family members that live out of town. So for relatives who can't be together, the Threema messaging app by Threema makes sure that loved ones can securely communicate via end-to-end encrypted text, chat, or photos and video. Virtually sharing the holidays with far away family is the next best thing to having them there. Group chat makes it possible to visit and in today's world, it's good to know that it's on a secure platform.
The holidays are a great time for a new adventure. For anyone traveling during the holiday, Maps.Me has detailed maps and over a million points of interest for locations worldwide without the need for an Internet connection. It makes discovering new sights and sounds exciting and stress-free.
All four apps are optimized for Android* tablets powered by Intel® Atom™ processors. To download them, head to the Google Play store or visit https://software.intel.com/pams/android.
About NewsWatch
NewsWatch is a weekly 30-minute consumer oriented television show that airs on the History Channel, FYI Network, and ION Network. NewsWatch regularly features top technology products and services, mobile applications for iOS, Android, and Windows devices, unique and beautiful travel destinations around the world, health and medical tips, and entertainment interviews on the show. NewsWatch airs on the History Channel at 6:00 – 6:30 AM ET/PT and on the FYI Network from 7:00 – 7:30 AM ET.
NewsWatch is located in the greater Washington, DC area and has been on air for over 25 years. For more information or to watch the most recent episode, visit http://newswatchtv.com/appwatch.html.