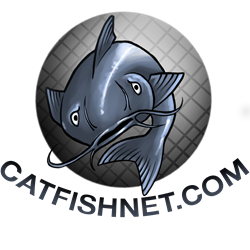 Washington, DC (PRWEB) November 01, 2014
"CatfishNet" was featured on NewsWatch as part of its monthly AppWatch, which features the latest and coolest mobile applications on the iOS, Android, and Windows markets. Andrew Tropeano, a mobile technology expert and host of NewsWatch, conducted the app review and shared with viewers how it sorts through Facebook friends and determines who is a fraud and who is real.
As of January this year, nearly 75 percent of people on the internet use social media in some form. That includes men and women, ages 13 to 81. And since the inception of social media, creeps in their basement have masqueraded as people they're not – preying upon the young and old to pursue deceptive online romances and trick people out of their hard-earned money. It's a ploy that's been called "catfishing", with the most public incident happening in 2012 to Notre Dame football star, Manti T'eo, when he was publically humiliated by an online "girlfriend". It's not only embarrassing, but it can ruin people emotionally and financially for many years. Unfortunately, it's relatively difficult to determine if an online friend or follower is in fact a catfish. So to make sure you're safe, check out a free Facebook App called CatfishNet.
"I developed CatfishNet in response to two cyber-bullying caused suicides of two high school girls, one local to where I live. Shortly thereafter, it was reported that Notre Dame linebacker Manti Te'o's girlfriend, who died of Leukemia, was a hoax perpetrated by a man who concealed his identity, a Catfish," said Jon Stephens, Founder of CatfishNet. "Then my son was befriended on Facebook by a beautiful 16 year old girl, who my son did not know in real life. He asked me why he didn't know her. This 16 year old girl was a 25 year old convicted man with pending charges. Parents need to know these problems exist. But many lack the time or technology to find the deceptive friends. CatfishNet solves these problems."
"CatfishNet uses a form of mathematical predictive modeling to analyze a user's Friends to determine which are most and least likely to be who they say they are, real friends, versus those who are concealing their true identities, Catfish. This mathematic modeling relies upon our ability to know more about Catfish behavior than they know. With the data gathering and analysis head start we have, it is unlikely the "bad guys" will ever catch up and learn how to hide from CatfishNet. To ensure this, we constantly analyze new Catfish data & revise those models."
CatfishNet is the first & only free tool for Facebook users that predicts which friends appear to be concealing their identities, a telltale sign of a Catfish. It is definitely an App worth considering.
To learn more or to set your Facebook account up with it, head to http://www.CatFishNet.com.
About NewsWatch
NewsWatch is a weekly 30-minute consumer oriented television show that airs on the History Channel, FYI Network, and ION Network. NewsWatch regularly features top technology products and services, mobile applications for iOS, Android, and Windows devices, unique and beautiful travel destinations around the world, health and medical tips, and entertainment interviews on the show. NewsWatch airs on the History Channel at 6:00 – 6:30 AM ET/PT and on the FYI Network from 7:00 – 7:30 AM ET.
NewsWatch is located in the greater Washington, DC area and has been on air for over 25 years. For more information or to watch the most recent episode, visit http://newswatchtv.com/appwatch.html.