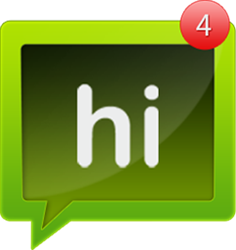 (PRWEB) March 27, 2014
App42 BaaS (Backend as a service) from ShepHertz now supports push notifications for Android apps built using ActionScript 3. Push notifications is a vital tool for app developers in making the end-users more engaged to their applications.
Developers who were using ActionScript 3 to build mobile applications have often requested such a service. With this release ShepHertz empowers developers to easily add push notifications with a simple step-by-step guide.
Push notifications is one of the most popular backend service API from the App42 BaaS product line and their team continues to innovate in this space. ShepHertz was also amongst the first providers to add support for Push notifications in Unity and Windows Phone platforms. With this release, it has added to its array of supported platforms.
A great way to get started for developers is to check out the post on ShepHerz blog which describes the integration steps with the help of a sample.
About ShepHertz
ShepHertz is a Cloud Ecosystem Provider for Apps i.e. Mobile, Web, Social, Gaming and TV Apps. ShepHertz' endeavour is to make App developers successful on the Cloud, irrespective of the technology or platform on which they are developing. Their product line provides one-stop-shop ecosystem for developing Apps on the Cloud. Their Product line consists of App42 Cloud API – BaaS (Backend as a Service), AppWarp- Multiplayer Gaming Engine, App42 PaaS with App42 BPaaS & GPaaS solutions.