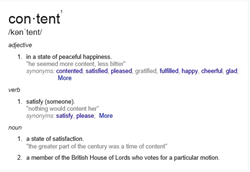 There are so many ways in which a person can create unique content
(PRWEB) March 20, 2015
In recent weeks there has been an increase of apps created under false pretences and finding themselves being dramatically removed from GooglePlay. AppsGeyser is a template provider for the creation of Android apps and content added to these templates is done so by the app maker. AppsGeyser has created a guide to app creation for app makers and guide to creating content to help ensure app makers use original content and do not infringe on the intellectual property of a website owner.
Creating content for an Android app can be achieved by using existing online material owned by the app maker, or can be created by the app maker in a number of ways. An app maker that does not have an existing online presence can use the inbuilt HTML creator template to create a new website styled app, create a website or blog page using free online templates or connect their app to one of their social networking profiles. Creating content for an Android app does not have to be a daunting experience.
"I wanted to make my business mobile," Phillip Jones told us, "But I did not have an existing website. Through the encouragement from the AppsGeyser team, I created a simple HTML styled app using the inbuilt HTML editor on the AppsGeyser website. It is fantastic, looks just like a website without the hassle of building and maintaining a website".
"One of the most frustrating emails we can get is one that tells us an app has been removed from GooglePlay due to copyright infringement," explains Vasily Salomatov "There are so many ways in which a person can create unique content. We will continue to address this with our app makers."
About AppsGeyser
AppsGeyser, launched in February 2011, is now the biggest Free Android App Builder on the market. AppsGeyser's popularity has risen by enabling users to create apps with ease for Android devices from any web content in under five minutes. AppsGeyser has seen more than 1,588,000 apps created on its platform. There have been more than 1 billion downloads of its apps.