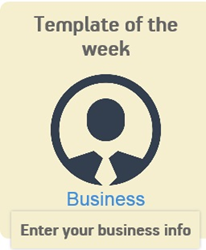 By using a range of app distribution methods we have seen app installs increase ten-fold
(PRWEB) July 07, 2014
The process of app creation has been simplified dramatically thought the ever expanding template options provided by Appsgeyser and the work that AppsGeyser has put in does not stop with the app creation process, but continues through to support users in the app distribution process. The key to app success is to not only create apps, but to know how to reach a wide audience and distribute the app successfully.
AppsGeyser free Android app tool program has recently published a range of app distribution ideas that will help app makers increase their app distribution range. App distribution does not have to be limited to online app markets such as GooglePlay, but can also be focused upon using the QR codes and app download links on websites, in newsletters and through social media. For further information on app distribution methods please click through to the AppsGeyser blog for more details.
"I created an Android app with Appsgeyser and never consider how I would distribute my app," Phillip Jones told us, "I knew I would publish my app to GooglePlay but hadn't considered other app distribution methods. Since I began using other methods of app distribution I have seen an influx of downloads and installs."
"A successful app is an app that enjoys a high level of installs," explains Vasily Salomatov, "We recently realized that many of our users were focusing only upon on path of app distribution and this was stopping them from reaching app success, by using a range of app distribution methods we have seen app installs increase ten-fold."
About AppsGeyser
AppsGeyser, launched in February 2011, is now the biggest Free Android App Builder on the market. AppsGeyser's popularity has risen by enabling users to create apps with ease for Android devices from any web content in under five minutes. AppsGeyser has seen more than 1,028,000 apps created on its platform. There have been more than 743 million downloads of its apps.