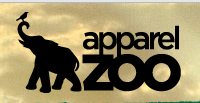 Los Angeles, CA (PRWEB) December 18, 2013
ApparelZoo.com has announced that it is offering a new complimentary shipping promotion on its website. Now the company will allow customers to receive complimentary shipping on all orders will no minimum purchase required in order to take advantage of the promotion. LAD Solutions has been selected to announce the promotion in order to attract new and existing customers to place orders online.
Apparel Zoo is an urban fashion store that has made a name for itself in keeping up with the trends of the West Coast urban fashion scene. The store features a variety of items from popular retailers such as True Religion, Royal Blue, PJ Mark and more. The company is regularly updating its website with new items and plans to have a host of new items available for the holiday shopping season.
The company has stated that they decided to offer the new shipping promotion so that customers will have more freedom in deciding their purchase order size when placing orders via the website. In addition, the promotion will allow customers to be able to place orders for the latest items without feeling pressured to buy additional merchandise to meet order minimums.
Apparel Zoo is not currently restricting any items from the promotion. The company has also yet to announce whether the promotion will be permanent or only available for the holiday season. Therefore the company is urging customers to take advantage of the offer as soon as possible.
Apparel Zoo will also offer the option to receive complimentary shipping for any orders that are placed via phone. However in order to receive the complimentary shipping offer, customers must reference the free shipping deal in order to have it applied to their orders when purchasing via phone. If customers have any questions about the new promotion, Apparel Zoo has requested that customers send emails or contact them via phone.
About Apparel Zoo: Apparel Zoo was originally founded in 2011 in the fashion district of Los Angeles. The company has built a reputation of a provider of urban fashion trends. The company's focus is mainly on what is popular in the West Coast street fashion scene. Apparel Zoo is continuous updating the items that are available via their online site. To find out more about the products offered by Apparel Zoo, visit the company's website at http://www.apparelzoo.com.