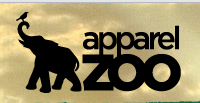 Los Angeles, CA (PRWEB) February 18, 2014
Apparel Zoo has announced that it will be attending the upcoming Magic Market Week which is set to take place on February 18-20, 2014 in Las Vegas, Nevada. The announcement has been made via LAD Solutions in order to increase the number of people that are already coming to the show or wish to meet the staff from Apparel Zoo at Magic Market Week.
Apparel Zoo is attending the show in Las Vegas as buyers and the company will be looking to purchase and open new brands. Some of the brands that Apparel Zoo has already worked with such as Married to the Mob, Dimepiece, Mitchell & Ness, L.A.T.H.C. and more are going to be in attendance at the show as well.
Magic Market Week is the largest global market week for contemporary clothing for both men and women. The show features sourcing for fashion brands and features a variety of brands that sell apparel and footwear. The show also features a variety of clothing at various price points and trends. The show works as an opportunity for buyers and sellers to meet and also for new trends and fashion items to be revealed for upcoming seasons. This gives buyers an opportunity to stock their stores with the brands that are popular at the moment and will become popular in the upcoming seasons.
The show will be held at two different locations in Las Vegas which are the Las Vegas Convention Center and the Mandalay Bay Convention Center. The dates of the show vary depending on the location however both locations will be featuring show attendees during the dates of February 18 through February 20. Attendees of the show should call Apparel Zoo directly to find out when exactly the representatives from the company will be available at the show and the locations that they can be found in.
Apparel Zoo has requested that anyone that will be attending Magic Market Week and would like to contact Apparel Zoo at the event, call the company for additional details. Apparel Zoo staff is available to answer any questions and take any requests for meetings. Apparel Zoo will be making purchase orders at this event, so brands are encouraged to present their offers to Apparel Zoo and can call in advance to get further information. Limited information regarding the event is available on the Apparel Zoo website at this time.
About Apparel Zoo: Apparel Zoo is a Los Angeles, California based urban fashion company that specializes in following the street fashion trends of the West Coast. The company carries many of the most popular brands in urban clothing and updates its inventory regularly with the newest and hottest brands. For more information about Apparel Zoo, visit the company website at http://www.apparelzoo.com or call the company to find out more.