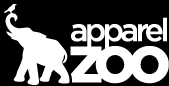 Los Angeles, CA (PRWEB) February 11, 2015
Apparel Zoo has recently announced collaborations with BudEBoy Entertainment, owned by legendary west coast artist KOKANE, in order to supply care packages to striving artists that have 100,000 followers or more on Twitter or Instagram. This announcement has been released via LAD Solutions in order to raise awareness about the sponsorship.
The brands that will be promoted with these care packages include The Hundreds, Pink Dolphin, Diamond Supply Co, THC, LATHC, AKADEMIKS, Dope, NBA Sport licensed merchandise, Creative Recreation, Gourmet NFN and Nike. These brands are some of the most popular brands available from Apparel Zoo.
The care packages are only available to those artists that have met the social media following goals. So far, eight artists have been hand-selected to receive care packages.
Apparel Zoo will be sponsoring the following individuals with care packages:

KOKANE
DJ Deceptacon, signed to Brick Squad Monopoly, Waka Flocka Flame's record label
DJ Flipcyide, of Wu-Tang Clan
DJ BEANZ (Bishop Lamont), a woman artist signed to Aftermath Records, Dr. Dre's record label
Yung of Cali Swag District
West Haven Blast, signed to BudeBoy Ent
2nd II None, a rap duo featuring Gangsta D and KK, proteges of DJ Quick
E-White, protege of Snoop Dogg
BudEBoyENT, an independent record label own by KOKANE and features a number of artists from different genres with a main focus on hip hop music. BudEBoyENT has facilitated the collaboration in order to provide the label's artists with rewards for their success. The artists that are being rewarded with these care packages on BudEBoyENT have all met or exceeded the social media following goals.
In addition, Apparel Zoo will also be rewarding other striving artists that have been able to garner a following of 100,000 followers or more on Twitter and Instagram. The care packages are designed to promote the brands involved in the sponsorship and to provide support for artists that have demonstrated their abilities to develop strong social media followings for their music.
The care packages feature many different apparel items ranging from clothing to shoes. All of the care packages include personalized clothing selections that are designed specifically with each artist's image in mind.
About Apparel Zoo: Apparel Zoo is a Los Angeles based retailer that specializes in the latest urban fashion. Apparel Zoo was founded with the idea of leading the trends in the west coast urban fashion scene. Apparel Zoo features some of the top brands in urban fashion including Married to the Mob and Adidas. To learn more about the brands and designs offered by Apparel Zoo, additional information is available at the company website at apparelzoo.com.