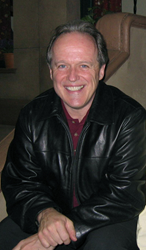 Apple used to be the underdog and worked hard for our delight at each new step, but with Apple Music, they've become the new 'boss' of the music industry - and an exploitive one at that.
New York, NY (PRWEB) August 05, 2015
Dr. E. Michael Harrington, Music Business Program Faculty Chairperson at SAE Institute Nashville, and Martin Atkins, Department Chair Music Business at SAE Institute Chicago, are big fans of Apple products. But they both believe - each for different reasons - that Apple's recently launched Apple Music subscription streaming service is a flawed idea.
"I've owned Apple devices since June 1985, and I'm even wearing an Apple Watch that converses and connects with my Apple iPhone 6+," says Harrington, who has provided his services as an expert on intellectual property and copyright to such clients as Steven Spielberg, HBO, Mark Burnett, Food Network, the White Stripes, the Black Keys, Keith Urban, and Mariah Carey. "However, I don't believe that there's a marketplace need for Apple Music."
"Apple Music's launch didn't solve any consumer problems in the same way that the brilliant iTunes Store did in 2003 and the Apple Store did in 2007. Also, Apple Music has a confusing user interface/user experience as well as an unclear purpose: is it meant to eliminate iTunes as a vendor of MP3s? Or is it meant to complement iTunes with a streaming experience? And does Apple truly think that their $10 per month all-you-can-stream price has more value than, for example, Netflix and its $8 per month all-you-can-watch price? From a business perspective, Apple Music has flaws."
With the popularity of Spotify, Slacker, Stitcher, and Pandora, Harrington also feels that Apple is late to the streaming space. He believes that Apple Music will face significant competition from YouTube, which will launch a music streaming subscription service later this year, and from Facebook, which is in talks with record labels about what will likely be another streaming service.
"The Facebook user base keeps growing, and their users stay logged in for hours," says Harrington, who has lectured on music business and entertainment law topics at Harvard University Law School, George Washington University Law School, Loyola University Law School, Cardozo Law School, and Boston College Law School. "By offering streaming, the company will offer a new way to keep their users engaged. The idea that Apple Music can compete with a good Facebook streaming service is wishful and, in my opinion, naive thinking."
While Harrington finds fault with the business aspects of Apple Music, SAE Chicago's Atkins believes that the service is bad for the music business - and recording artists in particular.
"Apple used to be the underdog and worked hard for our delight at each new step, but with Apple Music, they've become the new 'boss' of the music industry - and an exploitive one at that," says Atkins, who was a drummer, co-producer, and songwriter as a member of the bands Public Image Ltd, Killing Joke, Ministry, Nine Inch Nails, Pigface, The Damage Manual, The Opium Jukebox, and China Dub Soundsystem. "For example, in the same way that the iPod's battery had built-in obsolescence of an 18 month life, it appears that this same intentional obsolescence mindset is part of Apple Music, since downloaded Apple Music tracks aren't compatible for play on iPods or iPhones. This is a huge inconvenience and money waster for consumers. From the point of view of labels, artists, and songwriters, none of them will be paid anything when their music is played on Apple Music during its free three month trial. This means that they'll essentially be footing the bill for Apple's launch, which is ridiculous."
Given the growing popularity among consumers of streaming over purchasing music, Atkins feels that the addition of Apple Music makes it that much more difficult for the creators of the service's content to prosper.
"When you consider that Pharrell made $6,003 in royalties from 106 million streams of his hit 'Happy' on Pandora, it's obvious that the revenue opportunities delivered by streaming are meaningless to those who create and own the music," says Atkins, whose book "Tour:Smart" is an international top-seller on Amazon.com. "Apple could have come up with a business model that was more amenable to artists, labels, and songwriters and still profitable for the company, but that's not the way they operate. Apple makes things better for Apple, not for any of the players whose artistic output the company is leveraging to add to its bottom line."
About SAE
SAE Institute provides aspiring creative media professionals with a foundation of practical theory and valuable hands-on training in their chosen areas of concentration. Under the guidance of our faculty, which is comprised of working industry professionals, students gain the essential experience they need for entry-level jobs in the entertainment business. Our students are supported in their job searches by SAE's international network of alumni, many of whom are leaders in the music, film, game arts, and live performance arenas. We offer programs in audio technology across our seven US campuses, along with a music business program at select locations, all fully accredited and focused on preparing students for employment when they graduate. Bachelor's Degree programs in Animation, Audio, Film, Game Art & Graphic Design are available at the two locations of Ex'pression College, which is owned and operated by SAE Institute Group, Inc. SAE Institute Group, Inc. is a part of Navitas LTD. Learn more at USA.sae.edu.