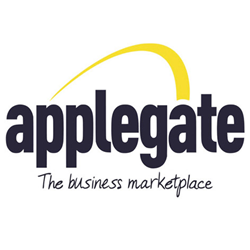 This project is about providing a more insightful market view.
London, United Kingdom (PRWEB UK) 1 August 2014
Purpose of the partnership
The purpose of the partnership is to undertake research that will expand and enhance the knowledge and insight available to business leaders and academics, with a view to promoting understanding of the factors that control B2B company behaviour, contributing to successful strategies of business-building.
Who will benefit?
The Business-to-Business sector is dominated by small- and medium-sized Enterprises (SMEs), with 97% of companies having fewer than 100 employees. This is the entrepreneurial heart of the economy. By shining a light on behaviours at a business and an individual level, the partnership aims to produce data and analysis that will help leaders of these businesses with strategy formation.
What the partners say
Neil Tweedie, Director of Product Development at Applegate, talks to SME business owners and managers on a regular basis.
"These guys are really busy," he says, "often too busy with the day-to-day to step back and take a strategic view of their marketplace and opportunities. This project is about providing them with a more insightful market view to help inform their decision-making."
Dr Dorothy Yen of Brunel University added;
"B2B research is often much harder to conduct than B2C research, as firms tend to be too busy to be engaged in any sorts of surveys or interviews. We are glad that the collaboration between Brunel and Applegate provides us the data access to UK SMEs. Through research, this will allow us to better understand how they interact with each other within the business networking environment and shed further insight on the dynamics of buyer-supplier relationships."
The partnership hopes to publish first research findings before the end of the year.
More information
Neil Tweedie – Tel: 0845 600 7177 – neil.tweedie(at)applegate(dot)co.uk
Dorothy Yen – Tel: 01895 267318 – Dorothy.yen(at)brunel(dot)ac.uk
Notes to editors
Applegate is the UK's single largest online source of information on B2B companies, their products and services, with 412,000 companies and 16 million products available to view on applegate.co.uk. Founded in 1996, Applegate's mission is to help businesses achieve visibility in an online environment that regularly attracts half a million business buyers.
Brunel University, based in Uxbridge, West London, is home to nearly 15,000 students from over 100 countries worldwide. Founded in 1966, its distinctive mission is to combine teaching and research excellence with the practical and entrepreneurial approach pioneered by its namesake, Isambard Kingdom Brunel.