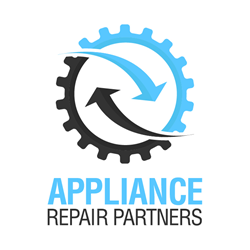 Appliance repair companies rarely pay attention to the actual importance of a well-thought-out website, and many of them completely ignore the power of spending money to market their business online
Winlock, WA (PRWEB) August 12, 2015
The website will allow for quick connections between the agency and appliance repair companies who are looking for online marketing services. The agency offers a wide range of services, from website design to local SEO, pay-per-click advertising and reputation marketing.
Statistics show that there are currently 58,350 appliance repair companies in the US and Canada. With this number of companies, competition has increased over the years. The importance of local SEO has also increased dramatically as more local business owners compete for new customers online. Google has given more weight to local profiles for business owners trying to capture a spot on Google's first page. The focus has been put on elements including business profiles across multiple local directories, as well as embedded maps, geographic targeting in Google Webmasters Tools, and a location-optimized website.
For most appliance repair companies with an established reputation but no SEO strategy, a complete redesign of their marketing efforts may be necessary. This oftentimes entails a new responsive, user-friendly website design that offers a good user experience, as well as pay-per-click advertising for those that want to kick-start their campaign to receive immediate results.
A leader of the appliance repair marketing industry, Appliance Repair Partners was founded in 2015 as a marketing company specifically for appliance repair owners. It's worth mentioning that the CEO has a successful track record of online marketing, stretching over eight years.
According to Derek Cladek, CEO of Appliance Repair Partners, "We build, host and maintain appliance repair websites as well as market them to achieve a higher search engine ranking. Our services include website design, local SEO, pay-per-click advertising through Google AdWords, reputation marketing and call tracking services. We believe that by keeping track of the aspects that make a marketing campaign successful, appliance repair companies can stand out in the sea of businesses vying for attention."
With the premise that an appliance repair company's website is the focal point of all marketing efforts, ARP aims to build a solid presence by effectively combining elements of web design, local SEO, pay-per-click advertising and social media. "Appliance repair companies rarely pay attention to the actual importance of a well-thought-out website, and many of them completely ignore the power of spending money to market their businesses online," informs Cladek.
Aimed to provide an outline of their services, the website will connect repair appliance companies to ARP, streamlining communication while delivering better usability. "A business cannot survive without a compelling website to showcase their offering of products or services," says Cladek. "We decided to branch out from being a generalized marketing company and to focus specifically on appliance repair companies. With our new website, we want to make it as easy as possible for appliance repair owners to contact us, to see some of our successful campaigns and to read through our testimonials."
For more information about the services offered by Appliance Repair Partners, please visit http://www.appliancerepairpartners.com and on LinkedIn