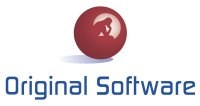 Through automation, we can reduce validation work by 75 per cent and virtually eliminate application defects.
London, UK (PRWEB UK) 27 November 2013
Original Software, the global software quality vendor, has today announced the release of Qualify 14, its industry leading application quality management (AQM) and test execution suite, which reduces validation testing work – required to ensure enterprise applications work correctly – by 75 per cent.
From every process a user conducts – for example, a finance team member creating an expense report in their ERP application – the new version of the software generates four key assets:
1. Business process description: pdf that describe the steps performed in every module of the application, complete with screenshots.
2. Manual testing scripts: detailed, step-by-step scripts that allow anyone to validate that the entire application functions exactly as required.
3. Automated tests: tests that allow the validation of functionality without human interaction.
4. Training animation: a lightweight video, complete with automatically generated voiceover that shows new users of the application exactly how to use it for every business process.
These assets ensure that application and process knowledge is spread throughout an organization, rather than being limited to a select few, and significantly reduces the work involved in validating application functionality, which is typically carried out by users manually.
Colin Armitage, CEO of Original Software comments: "As organizations deploy more and more business applications, they can't afford for the slew of application updates to be detrimental to productivity. For most companies, the process of ensuring that updated applications still meet the needs of the business requires users and IT to perform hundreds or thousands of man-days of manual work. But our software streamlines the entire process. Through automation, we can reduce validation work by 75 per cent and virtually eliminate application defects. Our solution requires no specialist skills and can be deployed within days, bringing immediate respite to organizations that suffer from having staff taken away from their core tasks."
About Original Software: Original Software enables organizations to meet their objectives more rapidly by delivering enterprise application functionality frequently and efficiently. Knowledge workers and IT professionals use our technology to streamline user acceptance testing, conference room pilots, manual and automated testing, project management, and regulatory audit of applications. The software provides the fastest way to capture and share business processes, validate application functionality, and manage projects in real-time. Customers report massive increases in productivity, enabling them to keep up with changing business needs while reducing cost. More than 400 organizations, of all sizes and industries and operating in over 30 countries count on Original Software every day. http://www.origsoft.com
Press contacts
Lucy Clark
PR & Communications
Tel: +44 (0) 7984 184461
lclark(at)origsoft(dot)com
Maria Martin
Marketing Manager
Tel: +44 1256 338
press(at)origsoft(dot)com