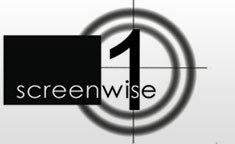 Statistics show that 85% of an actor's career-long income will be derived from television and film.
Sydney, NSW, Australia (PRWEB) September 01, 2013
Applications will open on the 31 August 2013 for Screenwise's Diploma of Screen Acting - Australia's only Government Accredited comprehensive creative and technical screen acting program.
The two year full-time Diploma of Screen Acting offers students the most advanced and critical acting theories and professional industry advice available today. It covers the full spectrum of skills training required to produce a high caliber, professional screen actor.
Based on the Roberts Method, it mixes a strong academic element with a hard-nosed professionalism, providing total focus and immersion training in the unique skills and techniques required for screen acting to meet the demands of today's industry.
Statistics show that 85% of an actor's career-long income will be derived from television and film. With the majority of renowned acting schools in Australia focusing on theatre, Screenwise aims to give students the crucial skills and knowledge required to pursue a career in the film and TV industry.
Apply Now
Applications for the course open on 31 August 2013 and close on 15 November 2013. Initial application is through Screenwise's website, with a second stage interview and audition. For more information click here.
Other Screenwise acting courses on offer:
Showreel Course - One Year Part Time
Screenwise's popular Showreel Course offers students hands on screen acting training and a professional Showreel at graduation. Auditions are now open for the January 2014 Showreel Course. For more information click here.
Screen Acting Beginners with Philip Holder
This short course covers all the Screen Acting Basics including improvisation, actions, objectives, motivation, interpretation and scene analysis. Course Commences 29 August. One three hour class on Thursday evenings or Saturday morning for six weeks.
Screen Acting Intermediate with Alan Flower
This intermediate course focuses on methods that will help you present in auditions, and on set, as the unique you in a relaxed, focused, and charismatic way. Course commences 22 October. One three hour Tuesday evening class for six weeks.
Screen Acting Advanced with director Ben Mathews
Students explore scene work with the technical requirements for acting on screen. Course commences 22 October. One three hour Tuesday evening class for six weeks.
For more information or to apply for Screenwise's short courses click here.
About Screenwise:
Screenwise was established thirteen years ago to provide specialist, career-focused training in acting for film & television. In today's industry, without a strong screen profile, it is difficult for actors to progress in any facet of acting. Overseen by Denise Roberts (Wonderland, Mrs. Biggs, Packed To The Rafters, Blood Brothers, Always Greener, GP), Screenwise employs top industry professionals - award-winning actors, directors and casting consultants - who are articulate and inspirational tutors.
In 2011, Screenwise made history when it became the first Government Accredited Registered Training Organization to offer a two year Diploma of Screen Acting. Screenwise is a boutique drama school specifically designed to teach the art of screen acting. The school attracts students from around the country and the globe. Alumni include high profile actors such as Chris Hemsworth, Todd Lasance, Isabel Lucas, Ashleigh Cummings, Christian Clark, George Houvardas, Tabrett Bethell, Yvonne Strahovski, and Andy Whitfield.