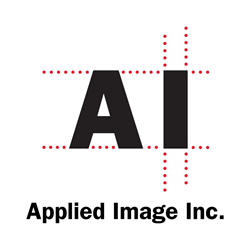 a glimpse of something we take great pride in
(PRWEB) October 21, 2015
Applied Image Inc. announced that its company will be seen on the nationally cable network The Fox Business Network. The production will be aired on Friday October 23rd at approximately 9:30 PM Eastern Standard Time during a Manufacturing Marvels® spotlight. Manufacturing Marvels® is a two-minute educational and promotional productions, which feature award-winning production, direction and narration, and showcase American manufacturers, their products and processes.
This video was shot at our central New Jersey offices and manufacturing facility. This production puts faces to our typically behind the scene team of experienced professionals paired with the latest in environmental production technologies. " We are happy to give the public a glimpse of something we take great pride in." says Allen Shanosky, founder and owner of Applied Image Inc.
If you happen to miss this broadcast on The Fox Business Network®, the video can be viewed on our website http://www.bigres.com/contact.cfm
More about Applied Image
Applied Image Inc. has been servicing world-class clientele from coast-to-coast in the museum/exhibit, financial, healthcare, institutional, and corporate sectors since 1999. The company has carved out a well-deserved reputation for being an innovator and leader in the field of architectural and environmental graphics. With a clear understanding that quality is never a bartering point, but a requisite to every project, owner Allen Shanosky developed a lasting formula for success. "Reinvest. Reinvest. Reinvest." This formula is evident in Applied Image's technologies, people and processes. Constantly staying ahead of the curve, Applied Image continually researches and implements the latest technologies to achieve their goal of exceeding client expectations. This approach has kept their business thriving and evolving over the last sixteen. Expanding its original footprint of 5,000 square feet, to the current 25,000 square feet state of the art imaging and manufacturing facility located in Freehold, NJ.
"Equipment can provide an edge, but it's our people that push us over the top time and time again" said John Tormey, GM at Applied Image. Sharing the focus of our company growth is the drive to create a positive and healthy work environment for our employees.
This investment extends well past the office place and into our local communities. Giving back to charities and community events is a practice we adopted early on and is at the core of our values.
To add to their accolades and accomplishments, Applied Image was recently recognized for demonstrating excellence as one of New Jersey's top manufacturers by NJBiz and NJMEP in their current manufactures of the year awards.