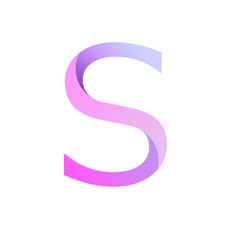 Markham, Ontario, Canada (PRWEB) February 12, 2015
Sembul, an interactive, visual news and event reporting app, was released today for iPhone. The mobile app aims to evolve crowdsourced on-site intelligence into a beautiful, comprehensive, and accurate format that conveys the most complete version of the truth. Journalists and everyday people alike are aware of the obstacles associated with existing social news platforms: misinformation, inaccuracy, noise, outlet bias, and lack of source reliability. Sembul breaks these challenges down in a unique, intuitive manner- intelligently interviewing the right people on the scene, and visually assembling all the relevant knowledge from an event into one place.
Sembul derives its power and utility from people on the scene working together to report on what they're seeing and experiencing first hand. A running, visual record of the event as it unfolds is produced, exclusively, by people who are actually on site. This increases the authenticity and accuracy of information. These users are able to contribute photos, text, audio and video clips to the story - which can be anything from rock concerts to riots. Key details of an event are gathered by Sembul asking users on the ground relevant, context-related questions about what's happening, They are able to respond by using quick and easy interfaces like sliders, number pads, and list selections. Readers don't need to sift through countless posts to get to the most relevant information, however, as answers to important questions are weighed and presented visually through icons and pictograms. With social features being an important aspect of mobile apps, users are able to follow friends and organizations in order to keep up with important events. Stories can be discovered and shared a number of ways and across users' channels.
Sembul is available exclusively on iPhone for free starting today on the iTunes App Store.
Screenshots, app icons, and other media are available for download at request. Visit http://www.sembul.com for more information.
###
If you would like further information on Sembul or would like to schedule an interview, please contact:
Sembul ℅ Pifiq Inc
95 Apple Creek Blvd
Markham, Ontario, Canada
L3R1C7
Email: info(at)sembul(dot)com
Twitter: @sembulapp
Website: http://www.sembul.com