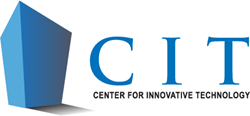 Herndon, VA (PRWEB) June 24, 2015
The Center for Innovative Technology (CIT), in partnership with the Virginia Department of Education (VDOE), announced today the winners of the 2015 Apps4VA James Madison University software application (app) development competition. The Apps4VA initiative focuses on improving K-12 education by engaging the public in contributing fresh and innovative ideas on how to use education data.
Jointly sponsored by the Virginia Department of Education and CIT, the Apps4VA JMU competition engaged more than 100 James Madison University students in a semester-long project to develop innovative solutions and software tools to improve education and educational decisions in Virginia. Students collaborated on teams to design and implement an application that would solve an educational challenge based on the Apps4VA data catalog.
Chris Mayfield, Assistant Professor, and Michael Norton, Associate Professor, in JMU's Computer Science Department, said, "For the second straight year, we have seen a very impressive set of applications result from our students' work in the Apps4VA project. This type of application development fits seamlessly with our curriculum and provides our students with the ability to produce applications that have the potential to impact the education ecosystem across the State."
The winners of the competition are:
Grand Prize Winner:

Team VEBA: Virginia Educational Budget Analyzer: VEBA is a web application which highlights trends in how government spending affects various metrics related to the Virginia school system. The application uses student metrics from the VLDS and the educational budget records available through Datapoint.gov. Student developers included: Dave McVicar, Abhisek Luthra and Nick Love.
Second Place Team:

Team Dry Bump: SmartFinance: The SmartFinance application allows administrators and politicians with quick access to financial data from across the Commonwealth of Virginia. The application allows for the comparison between instructional spending per capita and student postsecondary success to identify schools that may be suffering from a funding gap or schools that are achieving high success rates with limited resources. Student developers included Stephen Banghart, Zach Bolan, Chris Peterkin and Aaron Zamecnik.
Apps4VA was launched by CIT and VDOE as a way to raise awareness of the Virginia Longitudinal Data System (VLDS), which provides research information on Virginia public school students' progress toward college and career readiness; to engage the public in using the data to develop new insights and tools for educators, researchers and policymakers; and to increase government transparency. Since its inception, the Apps4VA program has engaged more than 400 participants who have developed more than 200 cutting-edge, education-focused apps.
Bethann Canada, Director of Educational Information Management at the Virginia Department of Education (VDOE), said, "The expansion of the Apps4VA program into the course curriculum at James Madison University is a perfect example of how the VDOE is looking for new ways to use our educational data. Over the course of the last two years, the classes at JMU have developed dozens of applications that show the VLDS can play a critical role in improving education policies across the Commonwealth. The Apps4VA program is not a single event, but an ongoing process. VDOE is very interested in finding additional strategic partners like JMU to help find new uses for the VLDS."
Winners of the Apps4VA JMU challenge will be highlighted at the 2015 Insights Conference on June 30, 2015 at the University of Mary Washington Stafford Campus (http://www.cit.org/insights-conference/).
For more information on the program, visit the Apps4VA website.
About the Center for Innovative Technology, http://www.cit.org
Since 1985, CIT, a nonprofit corporation, has been Virginia's primary driver of innovation and entrepreneurship. CIT accelerates the next generation of technology and technology companies through commercialization, capital formation, market development and revenue generation services. To facilitate national innovation leadership and accelerate the rate of technology adoption, CIT creates partnerships between innovative technology start-up companies and advanced technology consumers. CIT's CAGE Code is 1UP71.
About CIT Connect, http://www.cit.org/service-lines/cit-connect/
Recognizing a need in the marketplace, CIT Connect was established to help federal, state, and corporate consumers of technology identify and assimilate innovation. The CIT Connect service line delivers unique and innovative value-add solutions enabling technology consumption, adoption, and integration into organizations. CIT Connect's experts work with organizations to assess the spectrum of inputs into the development and implementation process, including stakeholders, corporate culture and policies, technology and market environment.
About the Virginia Department of Education, http://www.doe.virginia.gov/
The Virginia Department of Education provides support and guidance to the commonwealth's 132 public school divisions which, combined, educate approximately 1.2 million PK-12 students. The department administers regulations promulgated by the state Board of Education and supports the board in carrying out its responsibilities under state and federal education law.
###