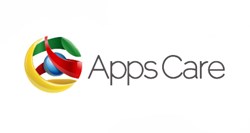 More than 25 million students are now using Google Apps for Education.
London (PRWEB UK) 13 August 2013
Texthelp Inc., leading provider of award-winning literacy software solutions, has launched Read&Write for Google helping those in education.
Google Apps for Education allows teachers and students to create, consume and collaborate in the Cloud. With more than 25 million students now using Google Apps for Education, it is essential that the platform is accessible to all. Read&Write for Google has a suite of features to support struggling readers and writers, those with learning difficulties such as dyslexia and learners of the English language including:

Read Aloud with dual colour highlighting
Vocabulary List Builder allowing students to create new documents with highlighted words, definitions and images
Talking and picture dictionaries
A translator
Navigational tools (ePubs)
Read&Write for Google works within Google Drive in Chrome and includes Read&Write for Google Docs, PDF Reader, ePub Reader and more.
AppsCare, one of the first organisations globally to be recognised as a Google Enterprise Premier Partner, provide a dedicated, specialist team of engineers and change management experts to manage and support the growing number of Google Apps for Education users. For further information, please contact us.
Google Apps for Education customers are being offered a free 30-day trial. To register, simply visit the Chrome Web Store.