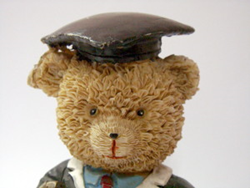 I love the simplicity of the tutorials
(PRWEB) June 05, 2014
The time has finally arrived and it is with great excitement that we announce the AppsGeyser free Android app tool program has opened an Android app making academy. Creating an Android app has never been easier with the one click templates provided by AppsGeyser and now this process has been made even easier with simple one minute tutorials aimed at covering all aspects of app making process including; planning, creation, marketing and business advice.
The academy has been formed to teach app makers to create and build an app business using simple one minute tutorials. The tutorials are available on AppsGeyser's YouTube page and have been created in short simple steps to maximize the simplicity of the program. What's more, AppsGeyser is continuing to create more and more tutorials that will be available shortly. If you would like a particular topic covered in the Academy then please email: kim(at)appsgeyser(dot)com with your request. For further information on the Academy please click through to the AppsGeyser blog for more details.
"I love the simplicity of the tutorials," Amir Ali told us, "They are so short and to the point I was able to learn how to make an app and make my first app all within my lunch break at College".
"Our Android app making program is very simple to use", explains Vasily Salomatov. "However, we have found that video teaching simplifies this process even more."
About AppsGeyser
AppsGeyser, launched in February 2011, is now the biggest Free Android App Builder on the market. AppsGeyser's popularity has risen by enabling users to create apps with ease for Android devices from any web content in under five minutes. AppsGeyser has seen more than 972,000 apps created on its platform. There have been more than 709 million downloads of its apps.