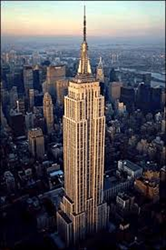 A successful app business is one that has multiple apps
(PRWEB) September 05, 2014
The dream of starting an app business has been brought closer to reality thanks to the team at Appsgeyser. In recent months the AppsGeyser team has been working on creating and executing the release of many new app templates in order to enhance the app making experience and allowed app makers to create an almost instant app business.
App businesses are defined by the number of apps that are released by one app maker based around one topic or theme. In recent months AppsGeyser has seen app makers, on average, creating a minimum of seven Android apps based around the same theme by using a range of app making templates. The implementation of the new free Android app templates by AppsGeyser has enabled app makers to target different audience styles by using different template styles, such as gaming templates for the younger audience to informative blog based apps for the more studious audience and video styled apps for those who prefer a more visual app.
"I wanted to start my own business," Phillip Jay told us, "But I had no idea how I would create a range of Android apps, the thought of creating one scared me. I am grateful that AppsGeyser took that worry away from me."
"A successful app business is one that has multiple apps," explains Vasily Salomatov "Our template styles have been created to interact with one another, this allows the app maker to easily create a range of apps for their app businesses."
About AppsGeyser
AppsGeyser, launched in February 2011, is now the biggest Free Android App Builder on the market. AppsGeyser's popularity has risen by enabling users to create apps with ease for Android devices from any web content in under five minutes. AppsGeyser has seen more than 1,163,000 apps created on its platform. There have been more than 806 million downloads of its apps.