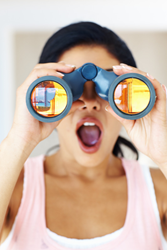 We are learning from the feedback our users have given us and are making changes accordingly.
(PRWEB) July 30, 2014
AppsGeyser is proud of how far it has come in the past three years, and of the success app makers have had from using the online app tools. As with all businesses, AppsGeyser has also been on a learning curve and has adapted its Android app making platform to suit the users needs. 2014 has been dedicated to the creation of many new templates and the upgrading of the existing platform.
The AppsGeyser free Android app tool program has seen the integration of premium features that are available to purchase online, more tab options within existing templates, new style homepage on the AppsGeyser website that includes a click to create app link, and increased online help that assists app users in their template decisions. The AppsGeyser blog has become an ongoing tutorial assisting in every stage of the app creation and app success process, and new videos are now available in the Appsgeyser academy on Youtube.
"I definitely prefer the click to purchase option for premium features," Brandon Filpot said. "I didn't like having to email for sales support, I much prefer being able to click and be in control of my purchases myself."
"AppsGeyser has modernized along with the times," explains Vasily Salomatov. "We are learning from the feedback our users have given us, and we are making changes accordingly."
About AppsGeyser:
AppsGeyser, launched in February 2011, is now the biggest Free Android App Builder on the market. AppsGeyser's popularity has risen by enabling users to create apps with ease for Android devices from any web content in under five minutes. AppsGeyser has seen more than 1,055,000 apps created on its platform. There have been more than 763 million downloads of its apps.