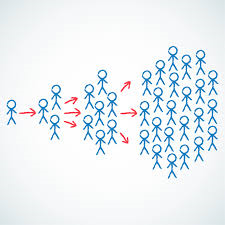 Seeing the rise in the amount of app businesses built with Appsgeyser's app builder tools is a magnificent reflection of the work we have put into our business
(PRWEB) March 26, 2015
The dream of building apps and beginning an app business has become a reality for hundreds of thousands of people, thanks to the technology provided by Appsgeyser, the online Android app builder. App development is no longer a privilege for only those with technical backgrounds thanks to the easy to use app making templates available at AppsGeyser.
Mobile app development has become a popular choice of profession amongst the younger audience. App businesses are classified as those that have, on average, released seven to ten apps based around a certain theme. AppsGeyser has created over 50 different templates allowing app makers to build apps around their theme with ease. The introduction of new templates has enabled app businesses to target different audience styles and grow their app brand.
"I started to build apps with AppsGeyser in March of 2014," Mahmod Mamam told us, "Before I discovered AppsGeyser I had thought that app development was beyond my reach as I have no coding experience or knowledge."
"Seeing the rise in the amount of app businesses built with Appsgeyser's app builder tools is a magnificent reflection of the work we have put into our business," explains Vasily Salomatov. "The pleasure we get from seeing the successes is unmeasurable."
About AppsGeyser
AppsGeyser, launched in February 2011, is now the biggest Free Android App Builder on the market. AppsGeyser's popularity has risen by enabling users to create apps with ease for Android devices from any web content in under five minutes. AppsGeyser has seen more than 1,604,000 apps created on its platform. There have been more than 1,041 million downloads of its apps.