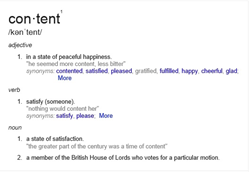 "I hadn't considered that I was stealing, I presumed that because anyone could see the website I was doing no wrong
(PRWEB) February 27, 2014
Copyright infringement is often overlooked on the web because many people believe that material that is open to public viewing means that the material can be used at freewill. Unfortunately this is not the case; content that appears on the internet belongs to the creator and should not be replicated unless permission has been given. In recent months there have been many app makers that have infringed upon the rights of the content creators and had their apps removed from GooglePlay.
In response to the increasing growing copyright problems AppsGeyser has developed four rules that will help app makers refrain from becoming content thieves. The first of the rules suggests that app makers create their own unique content, this can be achieved through various means, creating a website from a template, purchasing Private Label Right articles which can be edited at will or using free online articles from websites which can not be edited. There is also the option to source a writer to create content for you from websites such as elance.com.
In addition to creating content from scratch, the app maker can always request permission to use articles from websites and give credit to websites from where they have used content from. There is also the fair usage policy that allows a user, within reason, to use snippets of content if it is used in a fair way. AppsGeyser continues to suggests to all users, that if there is any doubt that the content within their app is not unique, that they always request permission from content owners to avoid any confrontation that may cost them their app business.
"The first time I created an app I had it removed from GooglePlay and I was devastated. I had linked my app to a website that did not belong to me," George Daniels explained. "I hadn't considered that I was stealing, I presumed that because anyone could see the website I was doing no wrong. I have since created my own website using a template and I am much happier with the results."
"Creating an Android app using tools such as ours at AppsGeyser is simple," explained AppsGeyser Co-founder Vasily Salomatov, "Unfortunately we have found that many app makers are stealing content and therefore we published some guidelines to help app makers create their own content and avoid becoming content thieves."
About AppsGeyser
AppsGeyser, launched in February 2011, is now the biggest Free Android App Builder on the market. AppsGeyser's popularity has risen by enabling users to create apps with ease for Android devices from any web content in under five minutes. AppsGeyser has seen more than 782,000 apps created on its platform. There have been more than 590 million downloads of its apps.