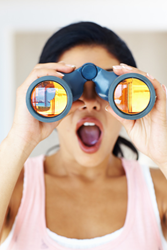 We have not only realised our vision, but have surpassed it
(PRWEB) July 28, 2014
AppsGeyser has been around now for three years and in this time has gone from a small free Android app tool provider to becoming a huge internationally success having seen over one million apps created with the tools that they have provided. The online tool provider was launched in early 2011 and had a mere 8 template styles that could be utilized for by app makers, and has now implemented in excess of 50 templates.
AppsGeyser Android app tool program not only encourages pending app makers to realize their app making dream by providing templates, it also envourages and supports app distribution and app success through the on going after service care that is provided all free of charge. The ongoing tutorials on the AppsGeyser blog provides step by step guides to the app making process, marketing and app distribution methods as well as offering a wide variety of information about the Android world.
"I started out using AppsGeyser back in 2011 and have never looked back," Roger Jogner told us, "I have now created an Android app with 25 different templates and am enjoying the income that I receive from the apps that I have created in minutes."
"Back in 2011 we launched AppsGeyser with a vision", explains Vasily Salomatov, "We have not only realised our vision but have surpassed it with tremendous success."
About AppsGeyser
AppsGeyser, launched in February 2011, is now the biggest Free Android App Builder on the market. AppsGeysers popularity has risen by enabling users to create apps with ease for Android devices from any web content in under five minutes. AppsGeyser has seen more than 1,045,000 apps created on its platform. There have been more than 753 million downloads of its apps.