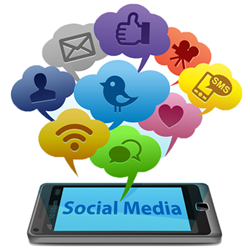 The social media marketing guide is our way of assisting our app makers achieve their goals
(PRWEB) March 12, 2015
The world has turned mobile and apps are being created and installed at a rate never seen before. When AppsGeyser began to see the installation rate for apps, built with their app making tool templates, plummet over the winter period they immediately began a research program. The outcome of the research showed distinct results. Apps that were not supported by a strong social media marketing plan were failing to reach their installation targets.
Social media marketing is quickly becoming the key to business success, including Android app businesses. AppsGeyser has put together a significantly comprehensive social media marketing guide for app makers. The guide is designed to introduce and educate app makers on the importance of social media marketing in the app world. The guide also gives app makers the tools required to implement such a marketing plan.
Farrah Greenberg is one of the app makers to have recently introduced a social media marketing plan to her app. She told us, "I have used social media for personal use for many years now, I never realised the importance of using these tools for my app business until now. My app network has grown dramatically in the past 2 months."
AppsGeyser Co-founder Vasily Salomatov, explained, "Appsgeyser has not completed their job effectively if the apps, created with AppsGeyser's free Android app making tools, are failing to achieve high installation rates. The social media marketing guide is our way of assisting our app makers achieve their goals."
About AppsGeyser
AppsGeyser, launched in February 2011, is a fast growing Android app creation platform. AppsGeyser enables users to create apps for Android devices from any web content in under five minutes. AppsGeyser has seen more than 1.5 million apps created on its platform. There have been more than 1 billion installations of its apps.