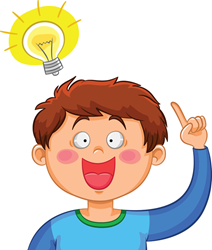 Marketing is a living part of the app
(PRWEB) September 25, 2014
Behind the recent release of the ultimate guide to app marketing stood the results of a guided research program undertaken by AppsGeyser from June 2013 to June 2014. The research followed a number of app makers from the same area, using AppsGeyser templates to create apps based around the same topics. There were a total of 8 groups in the research program; three of which were given no directive for marketing, 4 were given certain marketing tips to incorporate and one group was given the complete list of marketing tips that make up the ultimate marketing guide. The results were astounding.
The group that was given the ultimate guide to marketing took longer to get their app onto the app market. The reason for this delay was due to them focusing upon the establishment of their online marketing prior to app creation and distribution. The app for this group did not get published into the app market until March 2014, a staggering 9 months after the start of the project. This time lapse appears to have made a difference between their success and the success of other apps that were not given the ultimate marketing guide.
The group that came in second was the group that also implemented a strong social and online marketing plan, they did not however take as long focusing upon their online marketing as the first group. Once the app was live their online marketing began to become lax which resulted in their app beginning to lose new downloads. The ultimate guide to app marketing is available via the AppsGeyser website.
"I found the research results very interesting," Ran Cohen told us. "It makes sense that marketing is a living part of the app and must be continued even after the business is up and running to keep it running."
"The research team set out to examine the marketing tips that we had collated from various sources," explains Vasily Salomatov. "It very quickly became clear that app success is dependent upon using all of the marketing tips together and not individual tips."
About AppsGeyser
AppsGeyser, launched in February 2011, is now the biggest Free Android App Builder on the market. AppsGeyser's popularity has risen by enabling users to create apps with ease for Android devices from any web content in under five minutes. AppsGeyser has seen more than 1,204,000 apps created on its platform. There have been more than 834 million downloads of its apps.