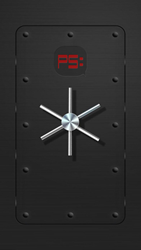 Cupertino, CA (PRWEB) April 06, 2017
To prevent data breaches and privacy leaks, large organizations invest heavily in end-to-end mobile device security. However, people using their personal device also need robust enterprise-grade protection from snoopers, hackers and cyber criminals. Now, that's exactly what they'll get thanks to the must-have new app PS: Post Scriptum.
Available for download at no cost and developed by Salutis systems, a.s., PS: Post Scriptum uses symmetric AES and asymmetric ECC encryption to secure files and communications in real-time, including calls and chats. It's one of the most advanced end-to-end encryption systems available in the market, and rivals or even exceeds the level of device protection used by some enterprises and government agencies around the world.
In addition, PS: Post Scriptum grants users full 100% anonymity, along with the option to choose whether they want to be visible to other users. There is also no backdoor or third party access, and all data is automatically deleted from servers once delivered.
Other key features that have earned PS: Post Scriptum rave reviews from impressed users include:

Fast and easy email setup – no SIM required.
The ability to search for contacts for quick one-tap calling or chatting. • A sleek, streamlined and stylish interface that looks great on both iOS and Android devices.
The option to encrypt and store passwords, photos and files in a private repository.
"Everyday users need and deserve the same level of privacy and security as professionals in enterprises and government agencies," commented a spokesperson from Salutis systems, a.s.
"And now with PS: Post Scriptum, that's what they get in an intuitive and simple-to-use package.
We're so confident in the app's advanced end-to-end encryption that we're offering a cash reward to anyone who can breach it!"
PS: Post Scriptum is available now for iOS from the App Store at https://itunes.apple.com/app/asyric/id1071215726, and for Android from Google Play at https://play.google.com/store/apps/details?id=securecommunication.touch4it.com.securecommunication. There is no cost to download the app.
More information on PS: Post Scriptum, including screenshots and details about the PS: Crypto Challenge, are available at http://www.psapp.eu.
For all other information or media inquiries, contact Mark Johnson on behalf of Salutis systems, a.s. at +1 408 757 0156 or press (at)appshout(dot)com.
About Salutis systems, a.s.
Salutis systems, a.s. is a Slovak-based ltd company established in 2014 with main activities in the field of cryptographic research and development. We have developed our own encryption system, Salutis Encryption System (SES), which has been successfully tested for the sole purpose of maximizing the security level. SES contains our unique elliptic curve developed inhouse, meeting the strictest security criteria.
View the full Press Release in the appshout! Newsroom at: http://appshout.d.pr/sZDB